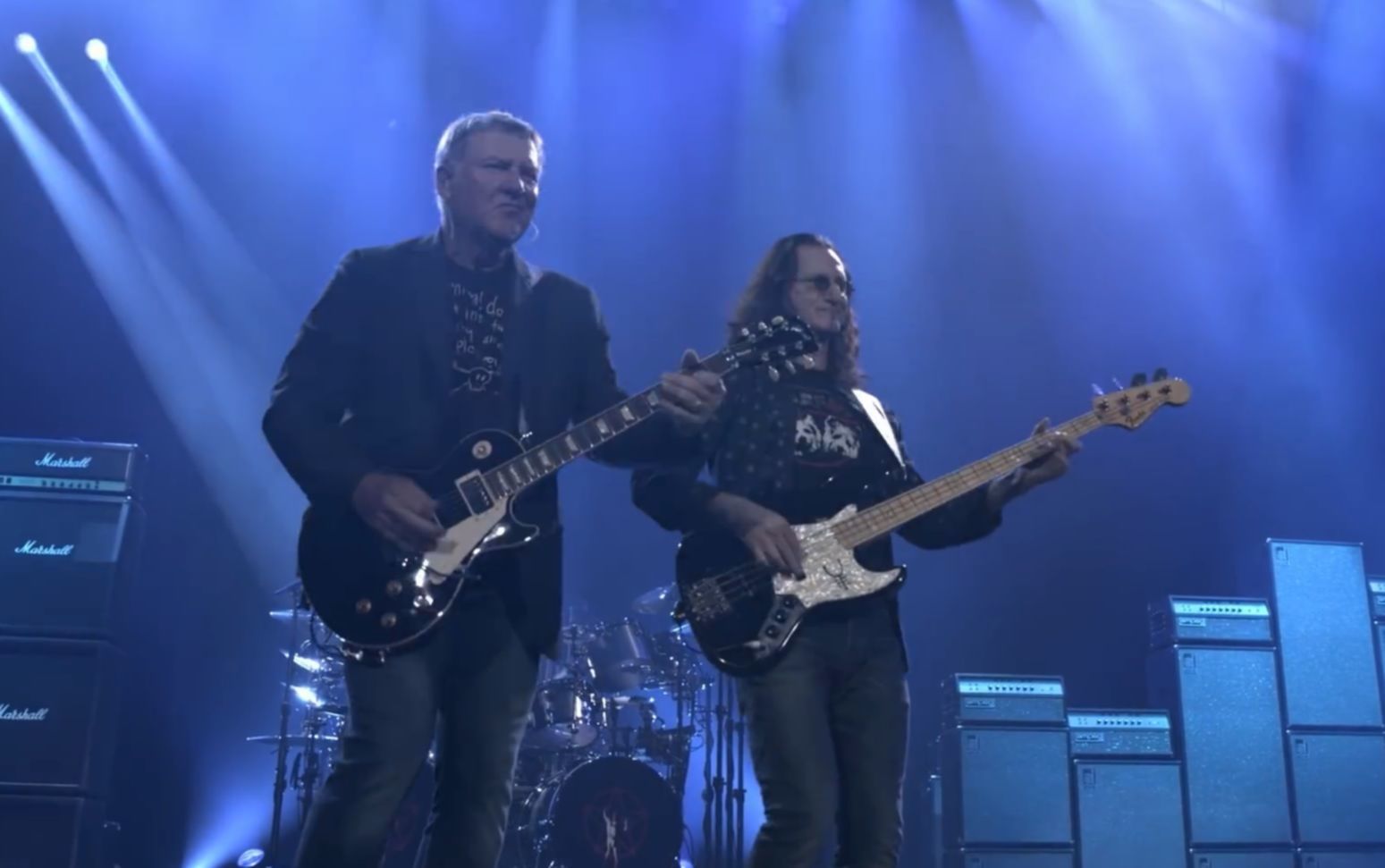 Rush zeigen uns mit dem Instrumental ›YYZ‹ einen weiteren Ausschnitt aus ihrer Konzert-DVD "R40 Live".
Aufgenommen auf ihrer Live-Abschiedstour durch Nordamerika in diesem Jahr, enthält "R40 Live" Songs aus der ganzen Karriere der Kanadier. Der rund dreistündige Konzertfilm ist am 4. Dezember auf DVD und Blu-ray erschienen.
Bisher präsentierten Geddy Lee, Alex Lifeson und Neil Peart Videos zu ›Mel's Rockpile/Lakeside Park/Anthem‹, ›Subdivisions‹, ›The Spirit Of Radio‹ und ›Roll The Bones‹.
Hier seht ihr Rush live mit ›YYZ‹: