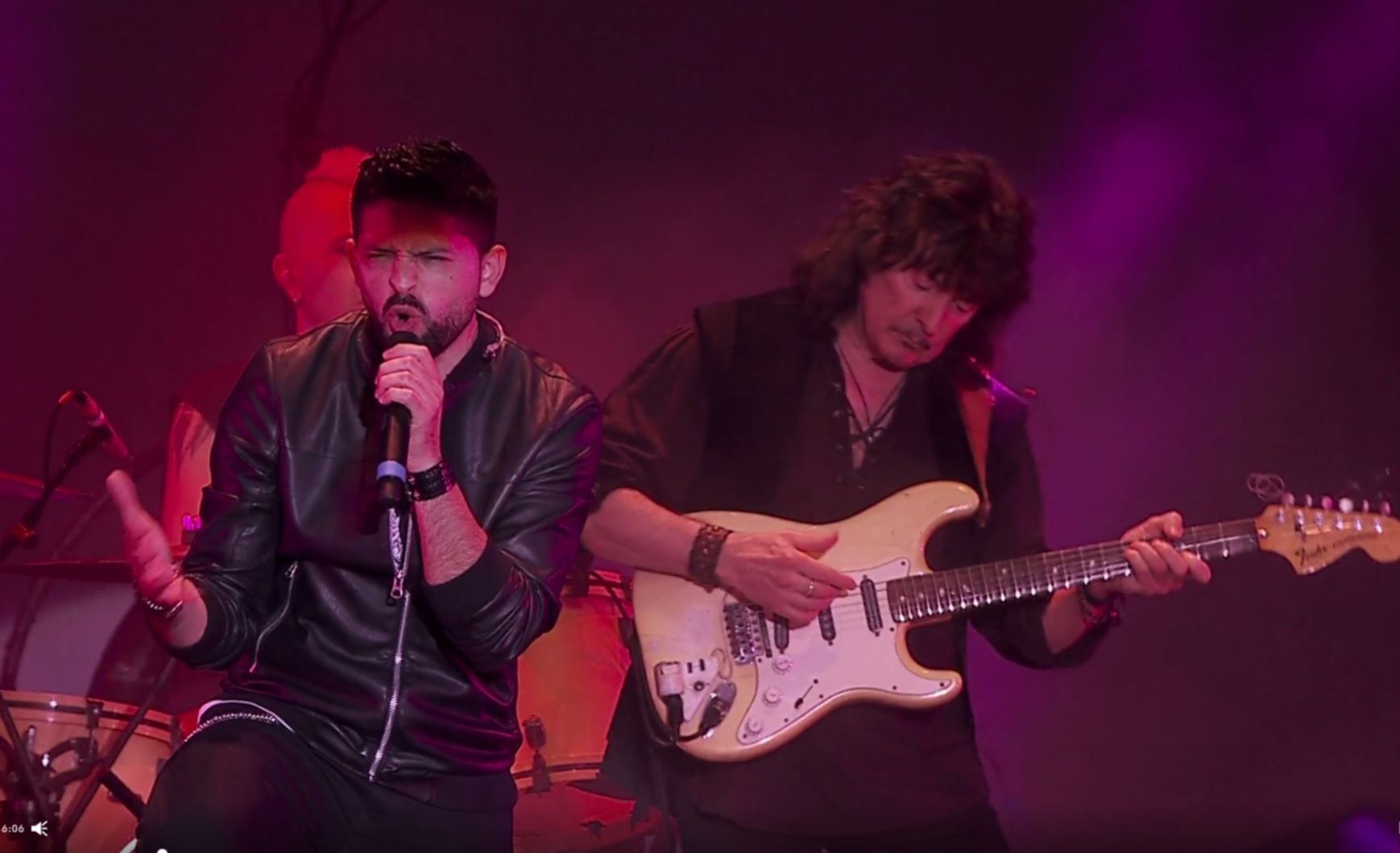 Ritchie Blackmore's Rainbow zeigen uns einen Ausschnitt aus einem ihrer "Monsters Of Rock"-Konzerte. Der Clip ist eine Vorschau auf die DVD "Memories In Rock: Live In Germany".
Der Konzertfilm erscheint am 18. November und zeigt die Auftritte von Gitarrenvirtuose Ritchie Blackmore und Kollegen beim "Monsters Of Rock"-Festival auf der Loreley und in Bietigheim Bissingen. Vom dortigen Festplatz am Viadukt stammt der nun veröffentlichte Clip zu ›Perfect Strangers‹.
"Memories In Rock: Live In Germany" dokumentiert die Rückkehr Blackmores zum Rock, nachdem er zuvor mit seiner Formation Blackmore's Night jahrelang nur Renaissancemusik gemacht hatte.
Ritchie Blackmore's Rainbow sind neben Blackmore selbst derzeit Sänger Ronnie Romero, Keyboarder Jens Johansson, Schlagzeuger David Keith und Bassist Bob Nouveau.
Wenn ihr auf das Bild klickt, seht ihr Ritchie Blackmore's Rainbow mit ›Perfect Strangers‹: