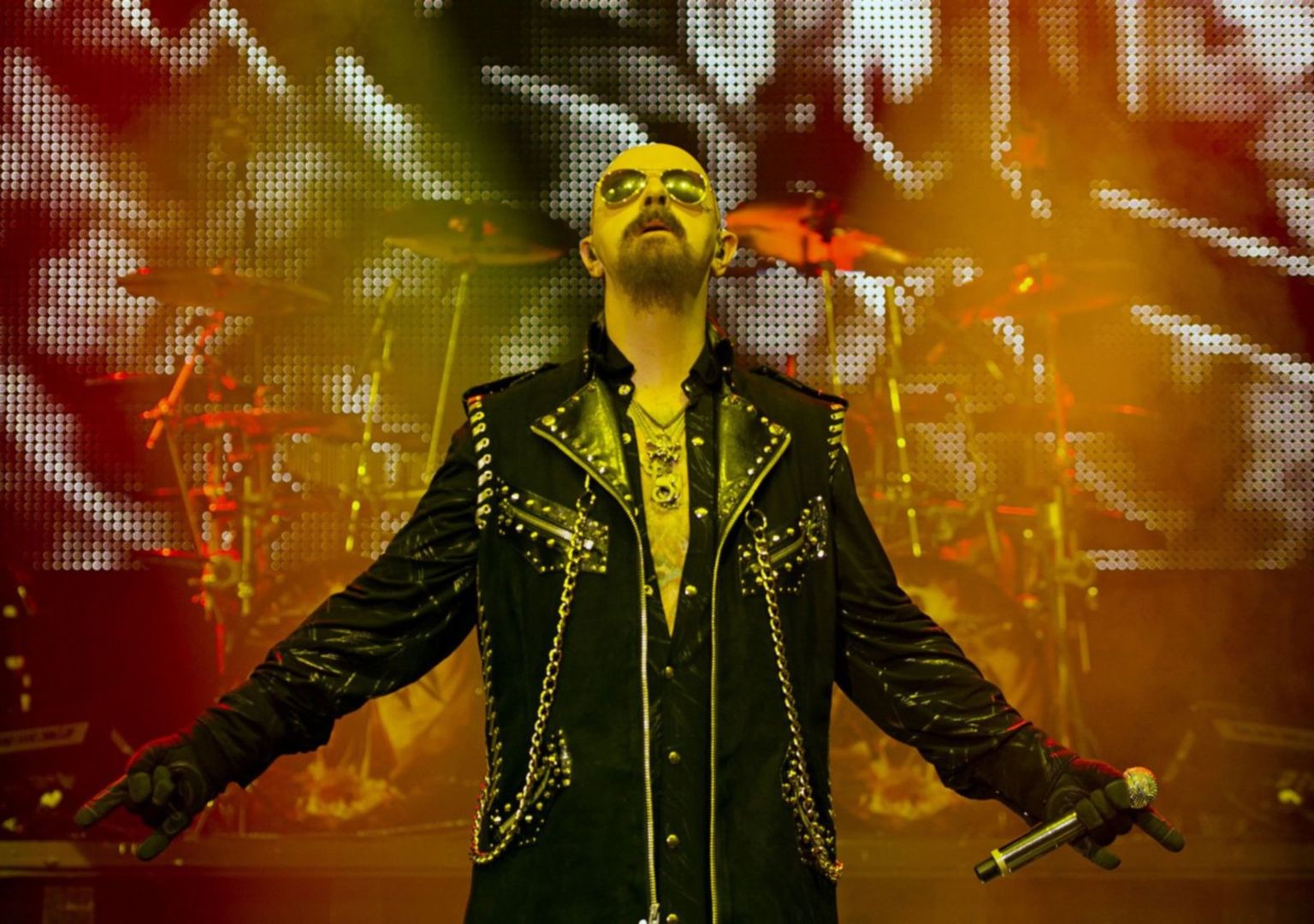 Judas Priest zeigen uns einen zweiten Ausschnitt aus ihrer kommenden "Battle Cry"-DVD.
Letztes Jahr traten Judas Priest auf ihrer Tournee zum Album REDEEMER OF SOULS in Wacken auf. Am 25. März erscheint der Konzertmitschnitt unter dem Titel BATTLE CRY auf CD, DVD und Blu-ray. Neben neuen Tracks spielten die Briten natürlich zahlreiche Klassiker, darunter ›Metal Gods‹. Nun gibt's das Video dazu.
Auf BATTLE CRY rockten Judas Priest "härter und wilder als jemals zuvor", heißt es in der offiziellen Ankündigung. Zuletzt zeigten die Metal-Größen einen Clip zu ihrer Wacken-Performance von ›Breaking The Law‹.
Hier seht ihr Judas Priest mit ›Metal Gods‹ live in Wacken 2015:

DVD-Trackliste:
1. (Intro) Battle Cry
2. Dragonaut
3. Metal Gods
4. Devil's Child
5. Victim Of Changes
6. Halls Of Valhalla
7. Turbo Lover
8. Redeemer Of Souls
9. Beyond The Realms of Death
10. Jawbreaker
11. Breaking the Law
12. Hell Bent For Leather
13. The Hellion
14. Electric Eye
15. You've Got Another Thing Coming
16. Painkiller
17. Living After Midnight
Bonustracks:
1. Screaming For Vengeance
2. The Rage
3. Desert Plains