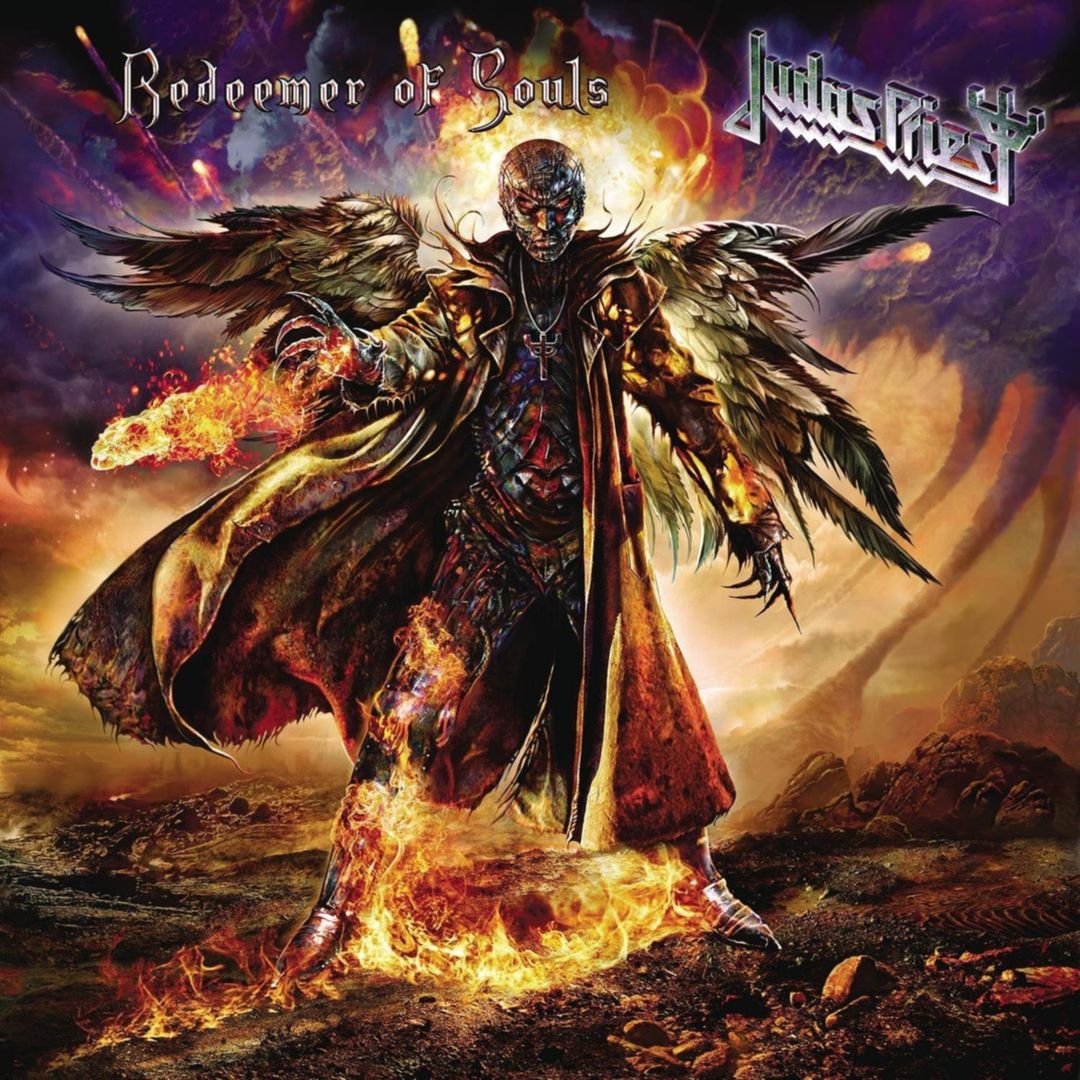 Birminghamer (Edel-)Stahl.
Judas Priest sind neben Black Sabbath (unbestritten) die maßgeblichen Architekten des Heavy Metal. Ihr Sound, der unverwechselbare Lederlook und die priest'schen Artworks seit ihrem Zweitwerk SAD WINGS OF DESTINY (1976) gaben einem ganzen Genre Mitte der 70er seine Identität. 38 Jahre nach dieser historischen Veröffentlichung konstruiert die Legende aus den West Midlands immer noch feinste Stahlgiganten: Die Riffs von Glenn Tipton und Neupriester Richie Faulkner schneiden so scharf wie einst die Rasierklinge, die das Cover von BRITISH STEEL (1980) zierte. Rob Halfords Stimme tönt gefährlich, cool oder gefühlvoll und lässt zu keiner Sekunde Zweifel aufkeimen, dass er DER "Metal God" ist. Nicht minder spektakulär gestaltet sich die großartige Hill & Travis'sche Groovezauberei, die so variabel zuletzt auf PAINKILLER (1990) zu hören war.
Handwerk alleine reicht natürlich noch lange nicht zu einem guten Album, geschweige denn zu einem (Band-)Klassiker. REDEEMER OF SOULS – aus der Feder von Tipton, Halford und Faulkner – schreit zu 100 % PRIEST! Die erhabenen Kompositionen, die hier und da augenzwinkernd mit etwas textlichem (und selbstverständlich massiv überzeichnetem) "Heavy-Metal-Kitsch" Auflockerung finden, fügen sich spielend in den Backkatalog der 1969 gegründeten Band ein. REDEEMER OF SOULS manifestiert eindrucksvoll, warum Judas Priest seit ihren Anfangstagen eine der wichtigsten Speerspitzen des Heavy Metal sind.