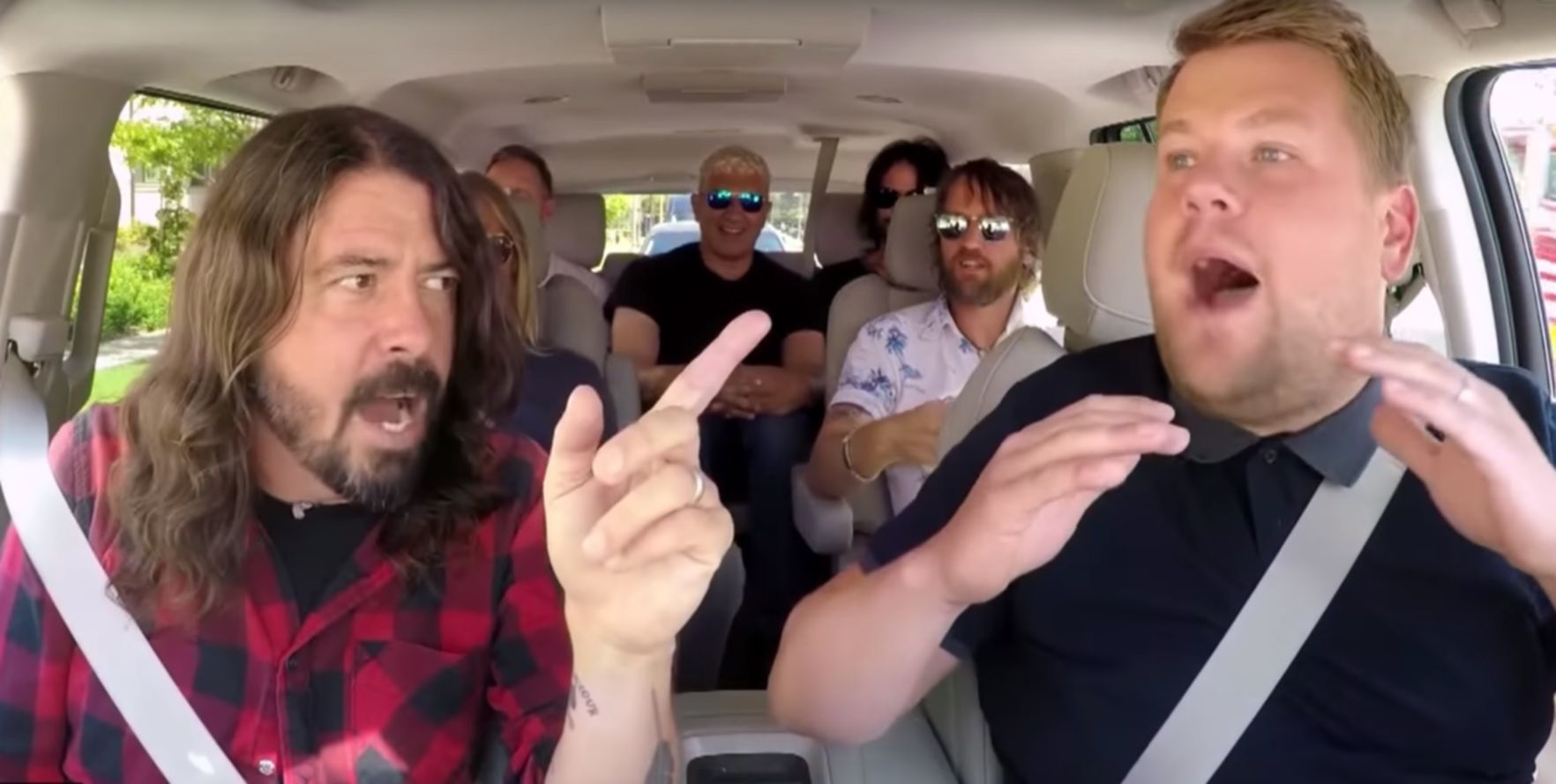 In der neuesten Episode von "Carpool Karaoke" lassen sich die Foo Fighters von Moderator James Corden durch Los Angeles kutschieren.
Nach Stars wie Chris Martin, Adele und den Red Hot Chili Peppers haben es auch die Foo Fighters getan. Dave Grohl und seine Bandkollegen sind zu Comedien James Corden ins Auto gestiegen. Im Rahmen von dessen Serie "Carpool Karaoke" ging's zusammen durch die Straßen von Los Angeles.
Damit es während der Fahrt nicht langweilig wurde, stimmte man gemeinsam Foo-Fighters-Klassiker wie ›Best Of You‹ oder ›Learn to Fly‹ sowie ›Sky Is a Neighborhood‹ vom neuen Album CONCRETE AND GOLD an.
Ach ja, einen spektakulären Drumbattle zwischen Dave Grohl, James Corden und Taylor Hawkins gibt's auch noch zu bestaunen.
Hier sind die gut gelaunten Foo Fighters mit James Corden bei "Carpool Karaoke":