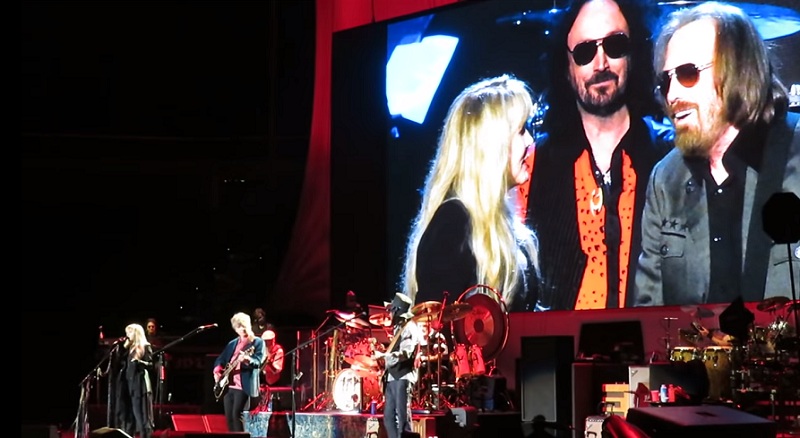 Fleetwood Mac haben ihren ersten Auftritt ohne Lindsey Buckingham absolviert. Dabei spielten sie ›Free Fallin'‹ für Tom Petty.
Lindsey Buckingham weg, Mike Campbell von Tom Petty And The Heartbreakers und Neil Finn von Crowded House da. So spielten Fleetwood Mac am 3. Oktober im BOK Center in Tulsa ihre erste Show mit neuer Besetzung nach dem Ausscheiden von Buckingham im Frühjahr.
Ein Highlight des Abends: die Coverversion von ›Free Fallin'‹ zu Ehren von Tom Petty. Der US-Sänger war im vergangenen Oktober an einer versehentlichen Medikamenten-Überdosis gestorben.
Fleetwood Mac mit ›Free Fallin'‹: