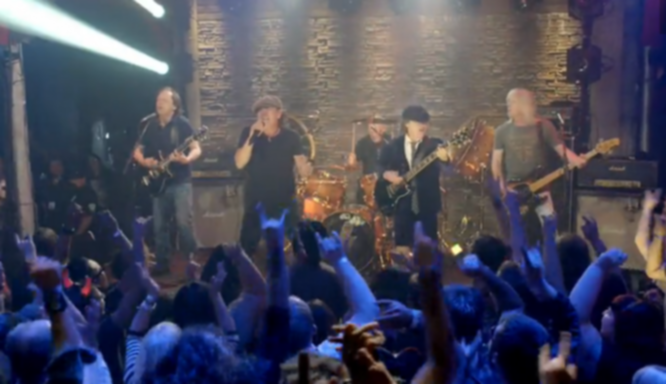 AC/DC zeigen uns ihren brandneuen Clip zu ›Rock The Blues Away‹. Der Song stammt von ROCK OR BUST, dem jüngsten Studiowerk der Mannen um Angus Young.
Bereits im Februar kündeten Fan-Aufnahmen von Dreharbeiten der Band von einem neuen AC/DC-Video. Nun ist der Clip zu ›Rock The Blues Away‹ da. Es ist das erste offizielle Video, in dem das neue Line-up der Gruppe versammelt ist, das auch schon den Grammy-Auftritt bestritten hat.
Schon im November haben Angus Young und Co. die Clips zu ›Rock Or Bust‹ und ›Play Ball‹ veröffentlicht. Die beiden Stücke finden sich ebenso wie ›Rock The Blues Away‹ auf dem Album ROCK OR BUST.
Hier könnt ihr euch das offizielle Video zu ›Rock The Blues Away‹ anschauen: