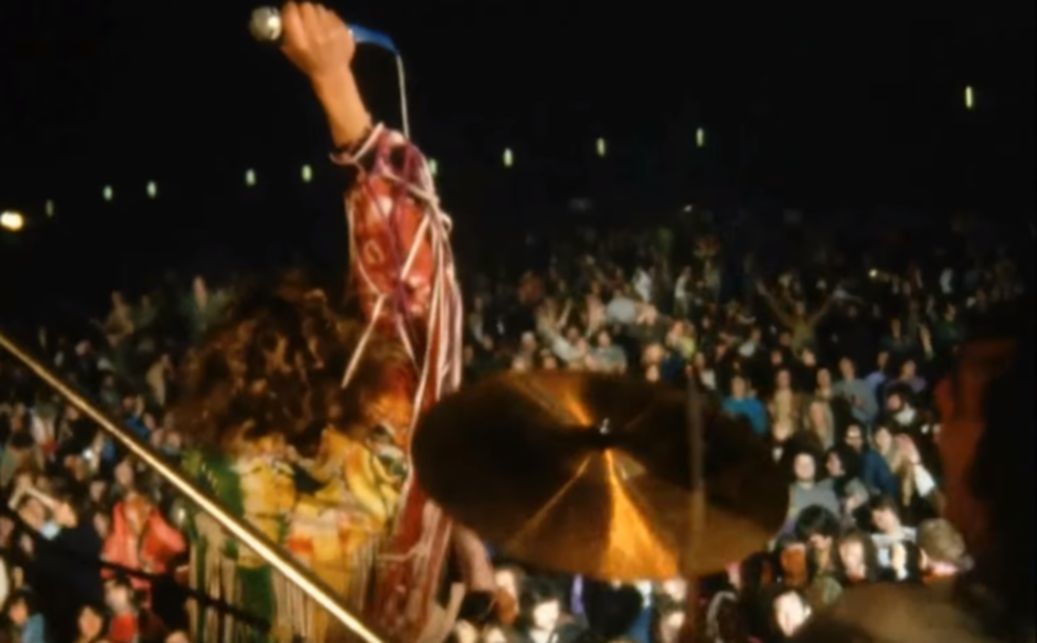 Seht in unserem "Video der Woche" The Who mit ›See Me, Feel Me‹ und ›Listening To You‹ aus ihrem legendären Auftritt auf dem 1970er Isle Of Wight Festival.
Vor 46 Jahren fand vom 26. bis zum 30. August das dritte und für viele Jahre letzte Isle Of Wight Festival statt. Mit seinen auf zwischen 600.000 und 700.000 geschätzten Besuchern war die 1970ern Ausführung die größte ihrer Art auf der britischen Insel.
Zum damaligen Line-Up gehörten u.a. Jimi Hendrix, Miles Davis, Jethro Tull, Ten Years After, Chicago, The Doors, Lighthouse, The Who, Emerson, Lake & Palmer, The Moody Blues, Joan Baez, Free, Joni Mitchell, Leonard Cohen, Kris Kristofferson und Donovan.
Seht hier The Who mit ›See Me, Feel Me‹ und ›Listening To You‹ live auf dem Isle Of Wight Festival 1970: