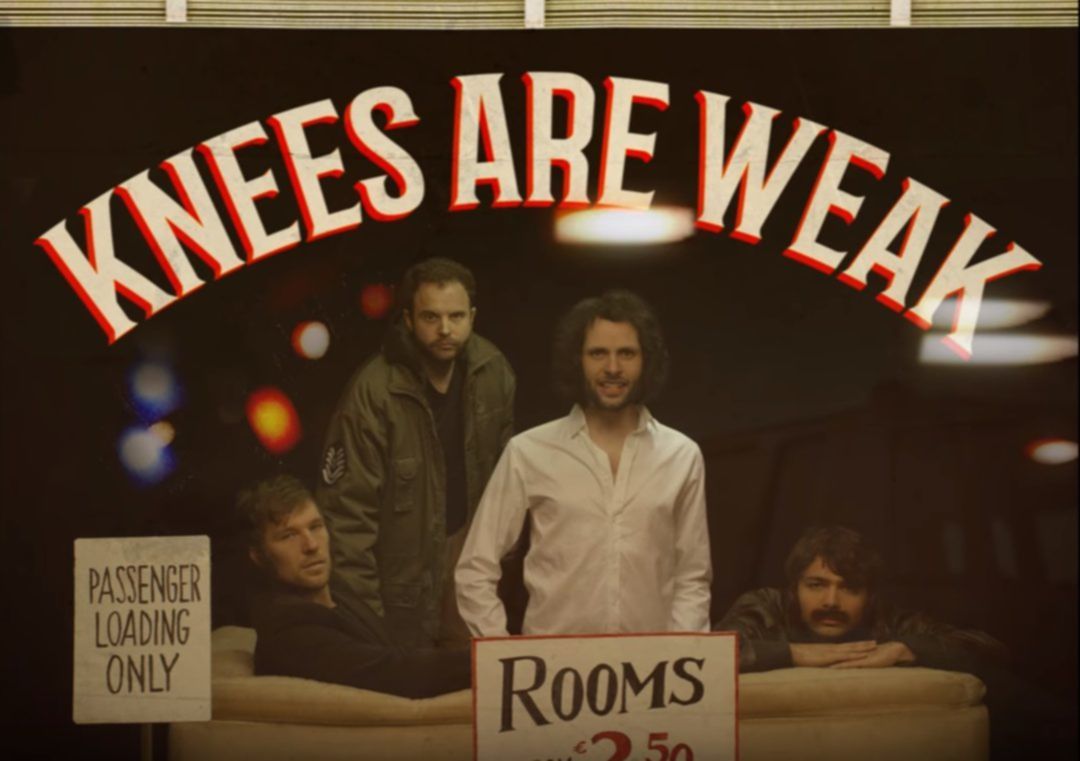 Die Beatles, die Stones, und hey, da sind ja auch noch Led Zeppelin! Die österreichischen Newcomer The Weight laden im Clip zu ihrer neuen Single ›Trouble‹ zur Cover-Ratestunde.
Im Spätherbst 2014 trafen sich Tobias Jussel, Michael Boebel, Patrick Moosbrugger und Andreas Vetter in Wien, um erstmals gemeinsam Musik zu machen. Nach der ersten EP KEEP TURNING erscheint am 17. November das Albumdebüt von The Weight.
Und mit dem Video zur Vorabsingle ›Trouble‹ ist der Band gleich ein echter Volltreffer gelungen. In Zusammenarbeit mit dem Künstlerkollektiv ATZGEREI stellt das Quartett einige der wichtigsten Plattencover der Musikgeschichte nach. Von den Stones über die Beatles bis hin zu den Doors, The Velvet Underground und Led Zeppelin sind etliche Rockheroen der 60er und 70er vertreten.
Damit ist der Clip natürlich auch eine Hommage an die Zeit, die den Sound von The Weight am meisten beeinflusst hat – und der die Wiener Band ihre Melange aus Blues, Rock und Psychedelia zu verdanken hat.
Hier sind The Weight mit ihrem Video zu ›Trouble‹:

The Weight auf "Heavy Rhythm & Roll Tour 2017":
16.09. Ulm, Kulturnacht @ Café Jam
29.09. Aschaffenburg, Colos-Saal *
30.09. Hannover, Blues Garage *
02.10. Eggenfelden, Musiknacht
05.10. Miltenberg, Beavers
06.10. Rosenheim, Asta Club
07.10. Berlin, Magnificent Music Festival
12.10. Ludwigsburg, Rockfabrik *
13.10. Köln, MTC *
14.10. Mannheim, 7er Live Club *
19.10. Nürnberg, Hirsch *
20.10. Viersen, Rockschicht *
21.10. Neunkirchen, Stummsche Reithalle *
28.10. (AT) Graz, Orpheum
02.11. Augsburg, Spectrum *
09.11. Berlin, Sage Club Berlin
10.11. Magdeburg, Flowerpower
17.11. (AT) Wien, ORF RadioKulturhaus
23.11. Frankenthal, Kulturzentrum Gleis 4
24.11. Stuttgart, Goldmarks
30.11. Hamburg, Molotow (Sky Bar)
01.12. Köln, Yard Club
02.12. Dortmund, Blue Notez
06.12. (CH) Rubigen, Mühle Hunziken
07.12. (CH) Brig, Zeughaus Kultur
08.12. (CH) Rorschach, Treppenhaus
09.12. (CH) Wetzikon, Hall of Fame
14.12. München, Backstage
15.12. Bayreuth, Glasshaus
16.12. Sonthofen, Barfly
* Special Guest to THE NEW ROSES