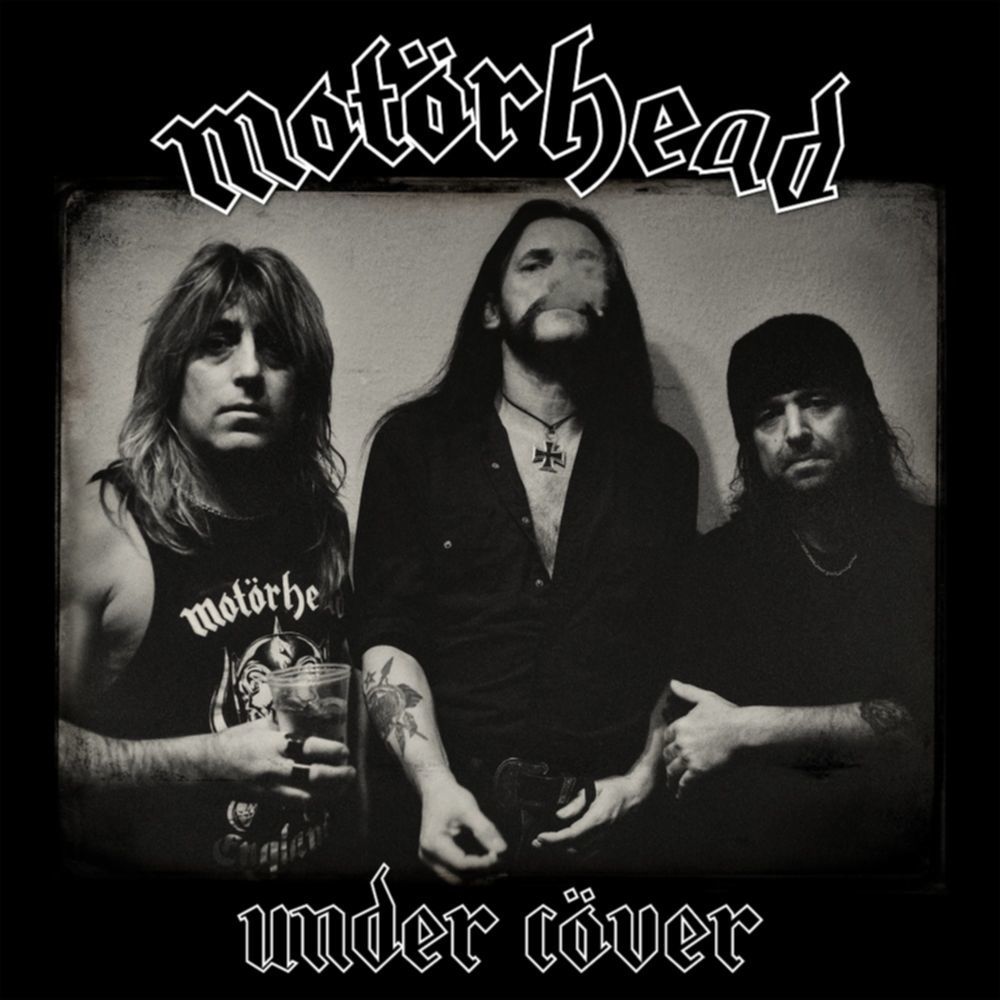 Im September erscheint eine Sammlung von Songs, die Motörhead in ihrer langen Kariere gecovert haben – darunter eine unveröffentlichte Version von David Bowies ›Heroes‹.
Das Bowie-Cover entstand 2015 während der Aufnahmen zum letzten Motörhead-Studioalbum BAD MAGIC. "Es ist so ein großartiger Bowie-Song, einer seiner besten und ich konnte mir vorstellen, dass es sehr gut werden würde, und so war es auch. Lemmy hat unsere Version geliebt", verrät Gitarrist Phil Campbell.
"Lemmy war sehr, sehr stolz auf den Song, nicht nur weil er so gut geworden ist, auch weil es sehr viel Spaß gemacht hat. Und das sollte ja so sein, dass diese Art von Projekten einfach nur Spaß macht", wie Mikkey Dee ergänzt.
Dazu gibt's auf UNDER CÖVER, das am 1. September erscheint, unter anderem Motörhead-Fassungen von ›God Save The Queen‹ (Sex Pistols), ›Rockaway Beach‹ (The Ramones), ›Jumpin' Jack Flash‹ (The Rolling Stones), ›Breaking The Law‹ (Judas Priest) und ›Whiplash‹ (Metallica).
Die Tracks auf Motörheads UNDER CÖVER:
1. Breaking the Law (Produced by Cameron Webb) 2008 – Judas Priest
2. God Save the Queen (Produced by Bob Kulick and Bruce Bouillet) 2000 – Sex Pistols
3. Heroes (Produced by Cameron Webb) 2015 – David Bowie
4. Starstruck (Produced by Cameron Webb) 2014 – Ronnie James Dio
5. Cat Scratch Fever (Produced by Peter Solley) 1992 – Ted Nugent
6. Jumpin' Jack Flash (Produced by Bob Kulick and Bruce Bouillet) 2001 – The Rolling Stones
7. Sympathy for the Devil (Produced by Cameron Webb) 2015 – The Rolling Stones
8. Hellraiser (Produced by Billy Sherwood) 1992 – Ozzy Osbourne
9. Rockaway Beach (Mixed by Cameron Webb) 2002 – The Ramones
10.Shoot 'Em Down (Produced by Bob Kulick and Bruce Bouillet) 2001 – Twisted Sister
11. Whiplash (Produced by Bruce Bouillet and Bob Kulick) 2005 – Metallica
Hier ist der Trailer zum Motörhead-Coveralbum UNDER CÖVER: