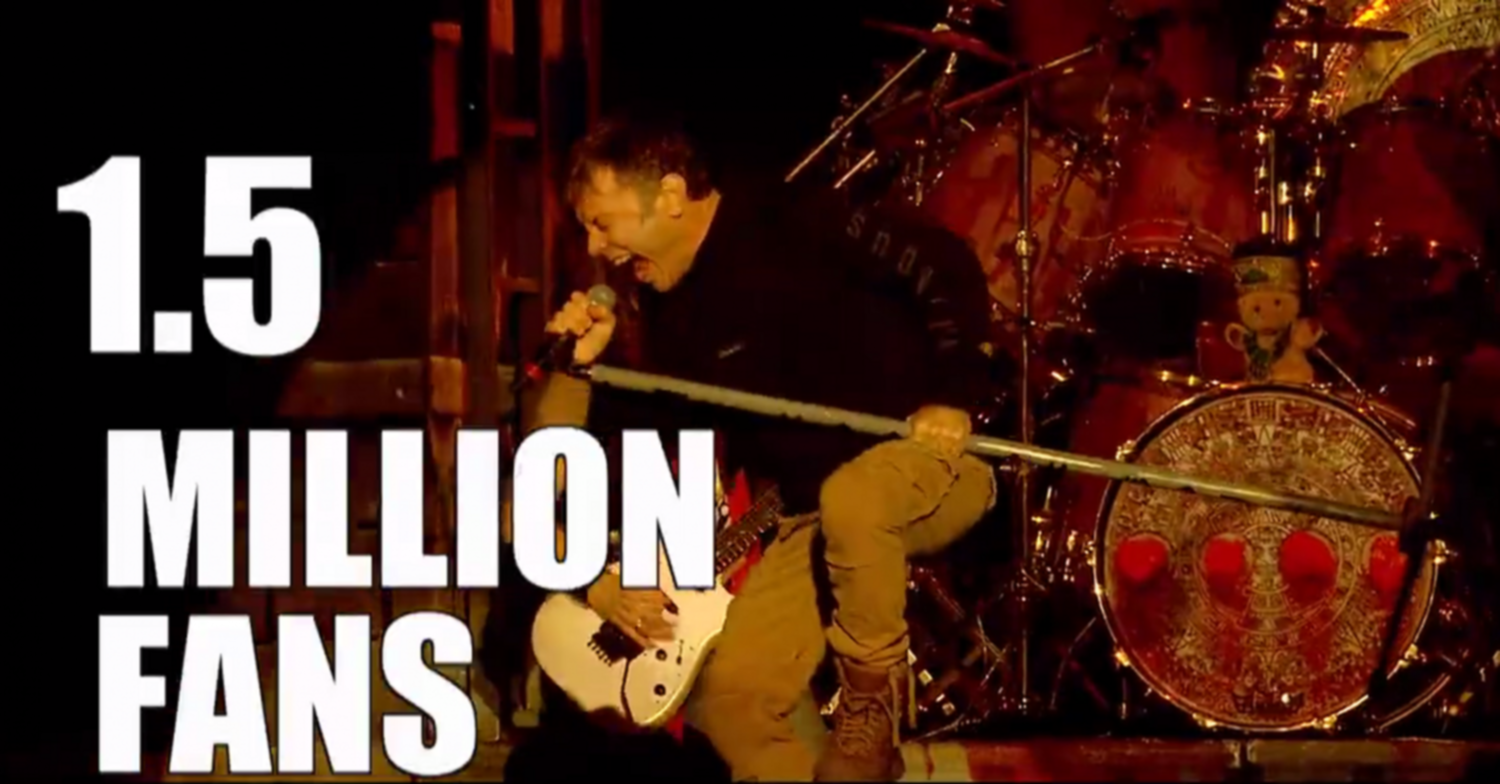 Die "The Book Of Souls World Tour" von Iron Maiden feierte dieses Wochenende auf dem Wacken Open Air ihren Abschluss. Mit einem Tour-Video bedanken sich Maiden bei ihren Fans. Seht es euch hier an.
Iron Maiden waren von Februar bis August mit ihrem neuesten Werk THE BOOK OF SOULS auf großer Welttournee. Sie spielten 72 Shows in 36 Ländern und begeisterten 1,5 Millionen Fans.
Vergangenen Samstag beendeten sie ihre Tour auf dem Wacken Open Air in Deutschland. Wer nicht live mit dabei sein konnte, hatte die Möglichkeit, sich den Auftritt per Live-Stream anzusehen. Die Internet-Live-Übertragung des Iron Maiden-Konzertes am Donnerstag sollen sich rund 550.000 Menschen angeschaut haben, womit ein neuer deutscher Festival-Streamingrekord aufgestellt wurde.
Zum Ende ihrer "The Book Of Souls World Tour" haben Iron Maiden jetzt ein Video online gestellt, in dem Bassist Steve Harris und Schlagzeuger Nicko McBrain backstage auf dem Wacken Open Air die Tour resümieren und sich bei ihren Fans bedanken.
Seht hier das Tour-Video zum Abschluss der Maiden-Welttournee: