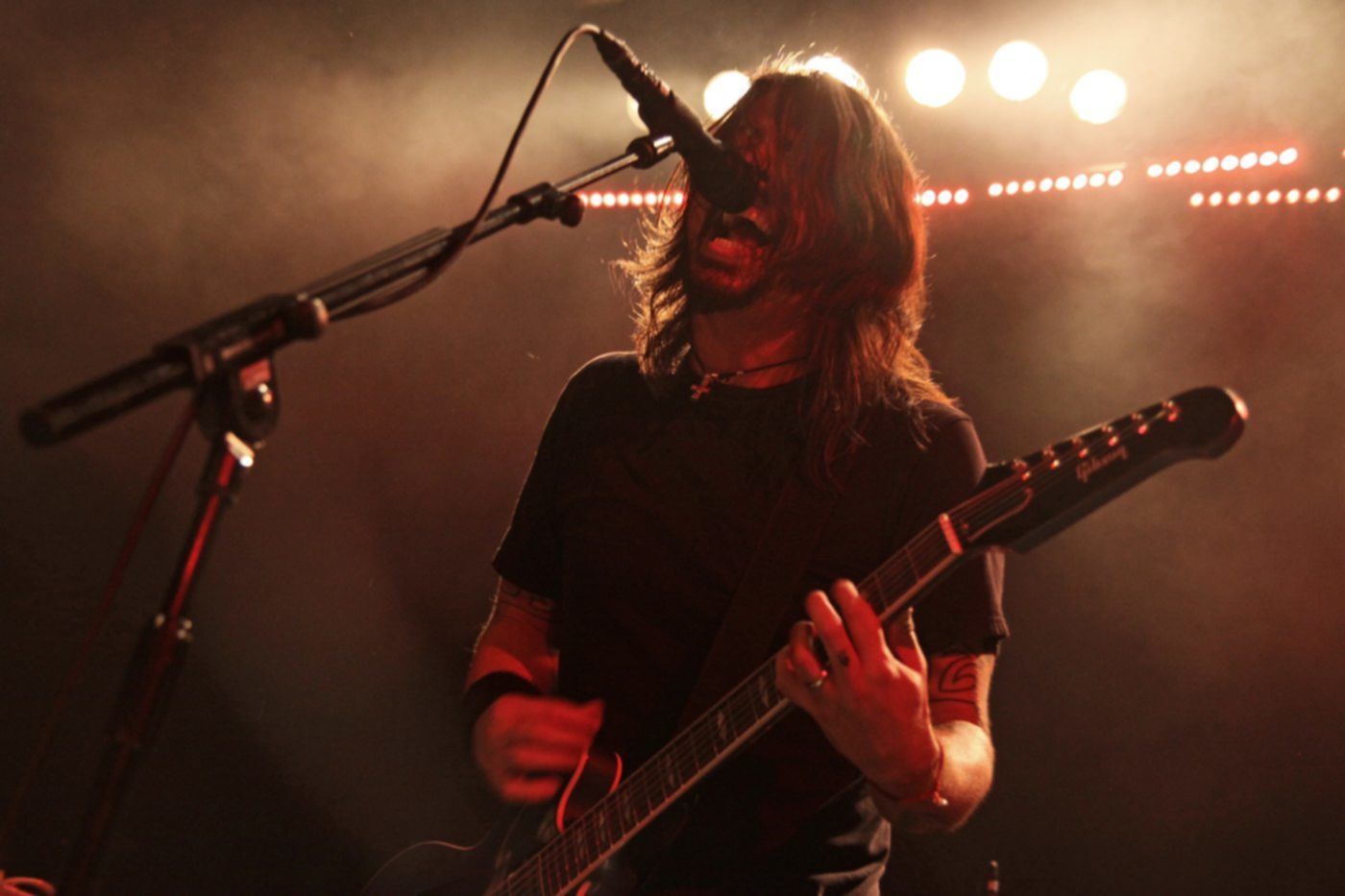 Die Foo Fighters blicken auf ihr kommendes Album CONCRETE AND GOLD voraus: In Paris spielten sie einen der neuen Songs erstmals live.
›Dirty Water‹ beginnt relative ruhig und in gemäßigtem Tempo, um sich zu einem dynamischen Headbang-Track zu steigern. "Niemand hat diesen Song bisher gehört, aber wir mögen ihn, und jede Nacht, bevor wir auf die Bühne gehen, spielen wir ihn backstage, denn er ist irgendwie schön", sagte Dave Grohl am Montagabend einleitend in der AccorHotels Arena in Paris.
›Dirty Water‹ ist einer von elf Tracks auf dem neunten Studioalbum der Foo Fighters, das am 14. September erscheint und CONCRETE AND GOLD heißt. Dave Grohl sagte kürzlich, es werde wie "eine Motörhead-Version von SGT. PEPPER oder so etwas in der Art" klingen.
Hier sind die Foo Fighters mit ›Dirty Water‹:

CONCRETE AND GOLD-Titelliste:
1. T-Shirt
2. Run
3. Make It Right
4. The Sky Is A Neighborhood
5. La Dee Da
6. Dirty Water
7. Arrows
8. Happy Ever After (Zero Hour)
9. Sunday Rain
10. The Line
11. Concrete And Gold