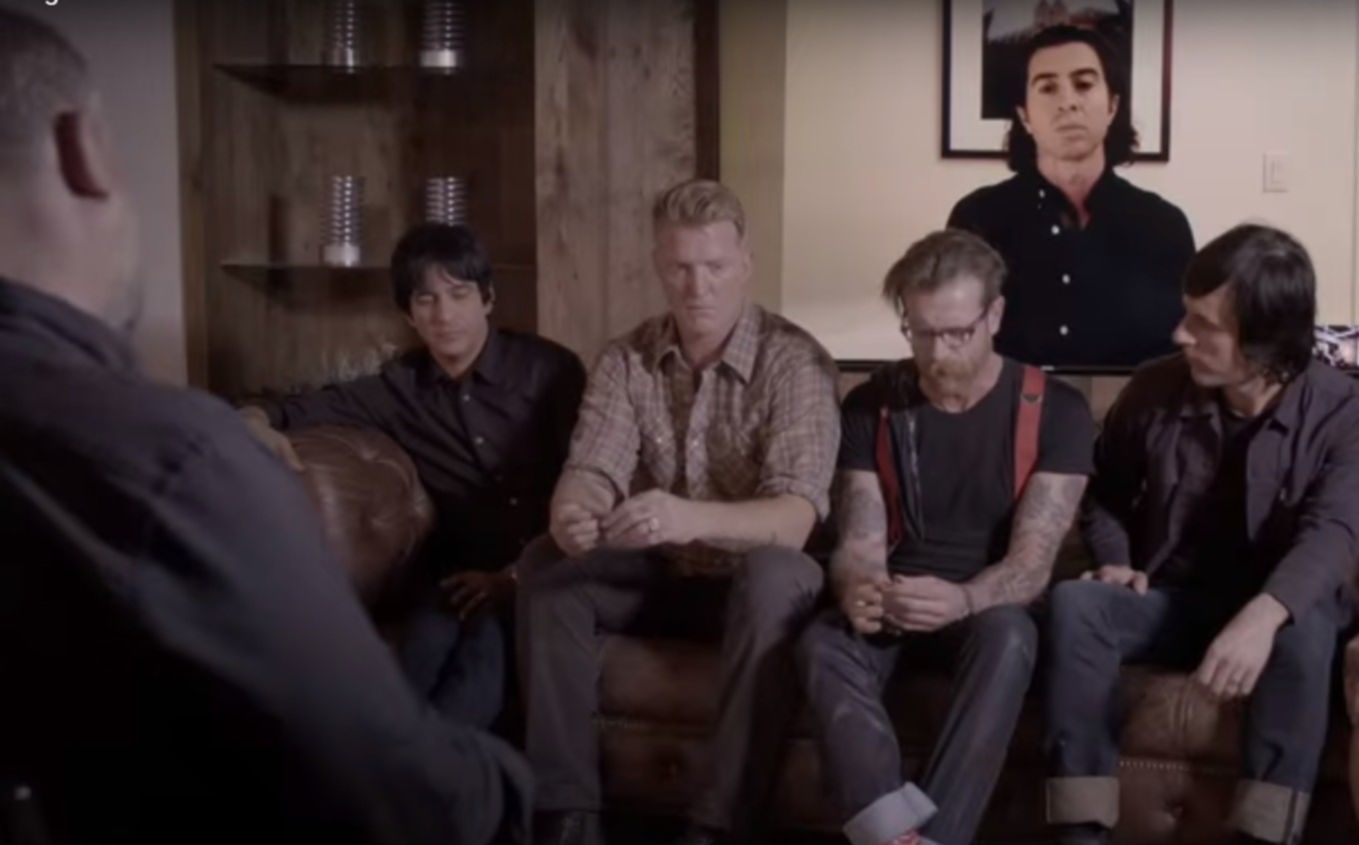 Zum ersten Mal seit der Terrorattacke auf das Konzert der Eagles Of Death Metal in Paris am 13. November spricht die ganze Band über die fürchterlichen Geschehnisse.
In diesem 26-minütigen, hoch emotionalen Interview, bei dem neben Frontmann Jesse Hughes auch Bandmitbegründer Josh Homme und der Tontechniker der Band anwesend waren, zeigt sich deutlich, wie traumatisch die Erlebnisse für alle Beteiligten an jenem Abend waren.
Trotzdem machen die Eagles Of Death Metal auch klar: "Wir werden weitermachen."
Seht hier das ganze Interview:

Wer den Opfern und ihren Angehörigen helfen möchte, kann sich beim französischen Roten Kreuz oder Josh Hommes The Sweet Stuff Foundation informieren.