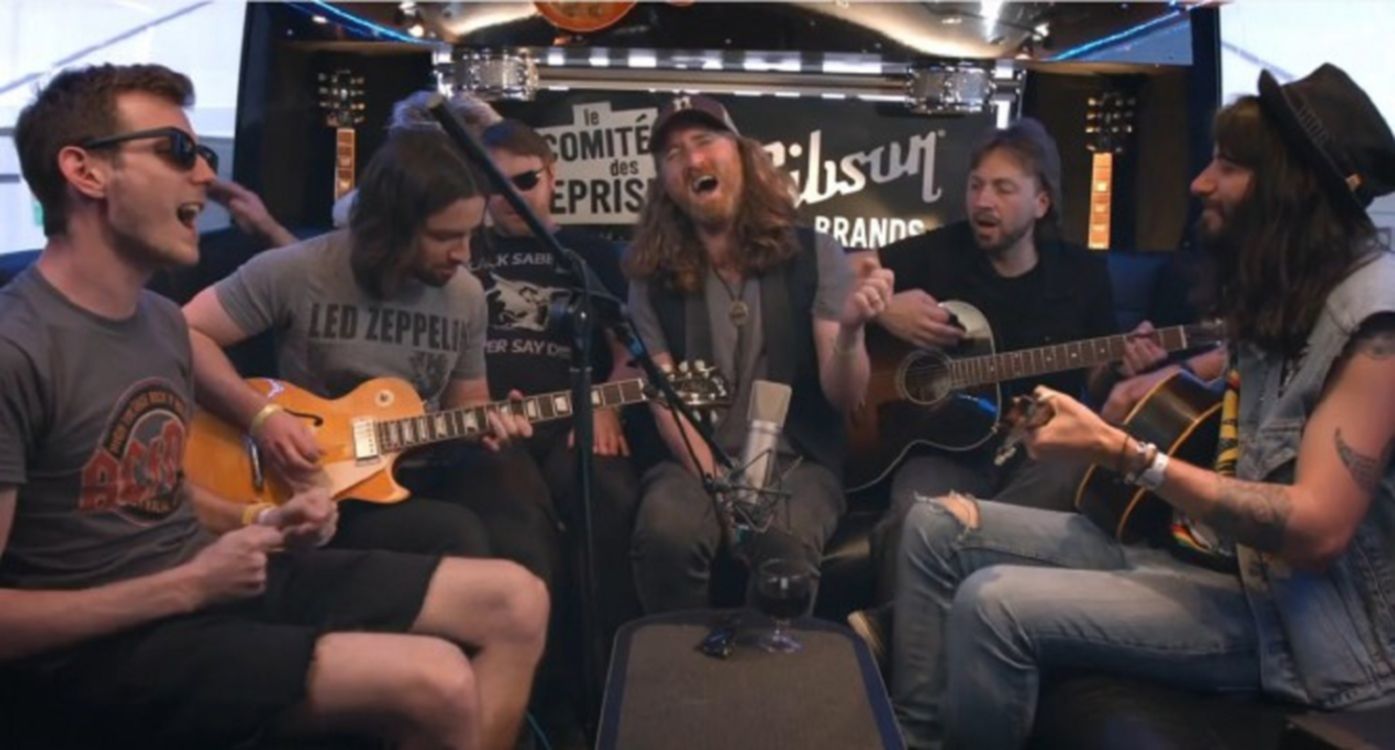 Mitglieder von Korn, Airbourne, Five Finger Death Punch, The Answer und In Flames haben eine Gemeinschaftsversion des AC/DC-Klassikers aufgenommen.
Eine Startruppe um The Answer-Sänger Cormac Neeson hat sich am Rande des Hellfest-Festivals in Frankreich ›Highway To Hell‹ vorgenommen. Beteiligt waren u. a. Mitglieder von Soulfly, Korn, Five Finger Death Punch, Airbourne und In Flames. Außerdem trugen die Butcher Babies und Alice Cooper-Gitarrist Ryan Roxie zur Coverfassung bei.
Die echten AC/DC sind derzeit auf Tour unterwegs. Am Sonntag fand in Gelsenkirchen die letzte von neun Deutschland-Shows statt. Ex-Drummer Phil Rudd ist derweil in Neuseeland zu acht Monaten Hausarrest verurteilt worden.
Hier seht ihr Cormac Neeson und Co. mit ihrer Version von ›Highway To Hell‹: