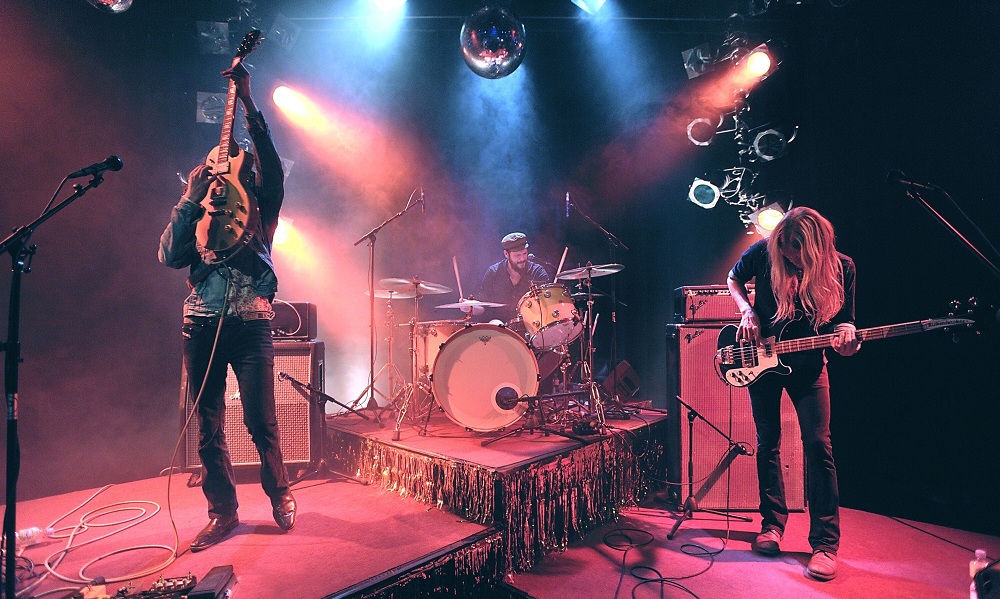 Die deutschen Classic Rocker The Great Beyond haben den Clip zu ›The Patient‹ für uns – stilecht im 70s-Style.
Im Januar haben The Great Beyond ihr erstes Album veröffentlicht, dazu gab's ein Release-Konzert im Theater im Pumpenhaus in Münster, der Heimatstadt der Gruppe um Leon Runde.
Es sei "ein absolutes Highlight in der Geschichte der Band" gewesen, erzählt Sänger und Gitarrist Runde. "Es lief alles im Stil einer völlig eskalierenden TV-Show im Geiste des Beat-Club ab."
Jetzt gibt's das Video dazu. Der Song ›The Patient‹ stammt vom Album THE REAT BEYOND. Zuvor feierte daraus die Single ›Slip Away‹ bei CLASSIC ROCK Premiere.
The Great Beyond mit ›The Patient‹: