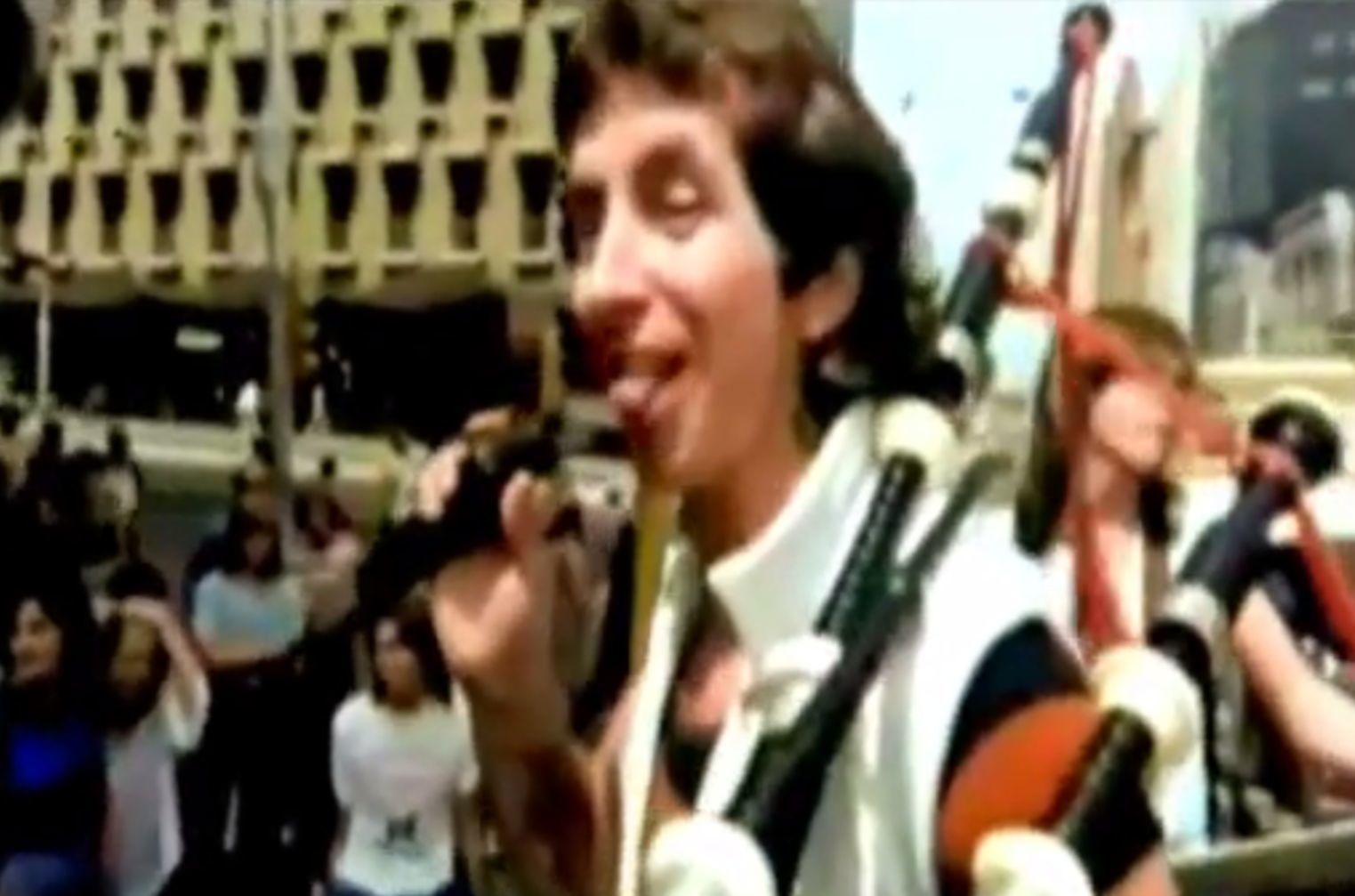 In unserem neuen "Video der Woche" dudeln sich AC/DC mit ›It's A Long Way To The Top (If You Wanna Rock'n'Roll)‹ in Melbourne die Straße hinunter.
Ja, auch bei diesem "Video der Woche" kommen wir nicht an AC/DC vorbei. Doch warum sollten wir es auch überhaupt versuchen? Und immerhin gibt es ja einen guten Anlass. Also gleich wieder rein in die Aussie-Nostalgie!
In dieser Woche, genauer am 23. Februar, jährte sich der Drehtag eines der ikonischsten Videos der Rockgeschichte. Irgendwie dilettantisch, auf jeden Fall sympathisch und absolut unwiderstehlich vogelwild zeigt das Video zu ›It's A Long Way To The Top (If You Wanna Rock'n'Roll)‹, das für eine australische TV-Sendung gedreht wurde, AC/DC genau so, wie sie 1976 waren und wir sie bis heute lieben.
Übrigens, nicht unweit der Swanston Street in Melbourne, entlang der das Video damals entstand, wurde 2004 der Band zu Ehren eine andere Straße in "ACDC Lane" umbenannt. Verdientermaßen, denn wir alle wissen: "It's harder than it looks"!
Seht hier die legendärste Straßenparade des Rock'n'Roll: