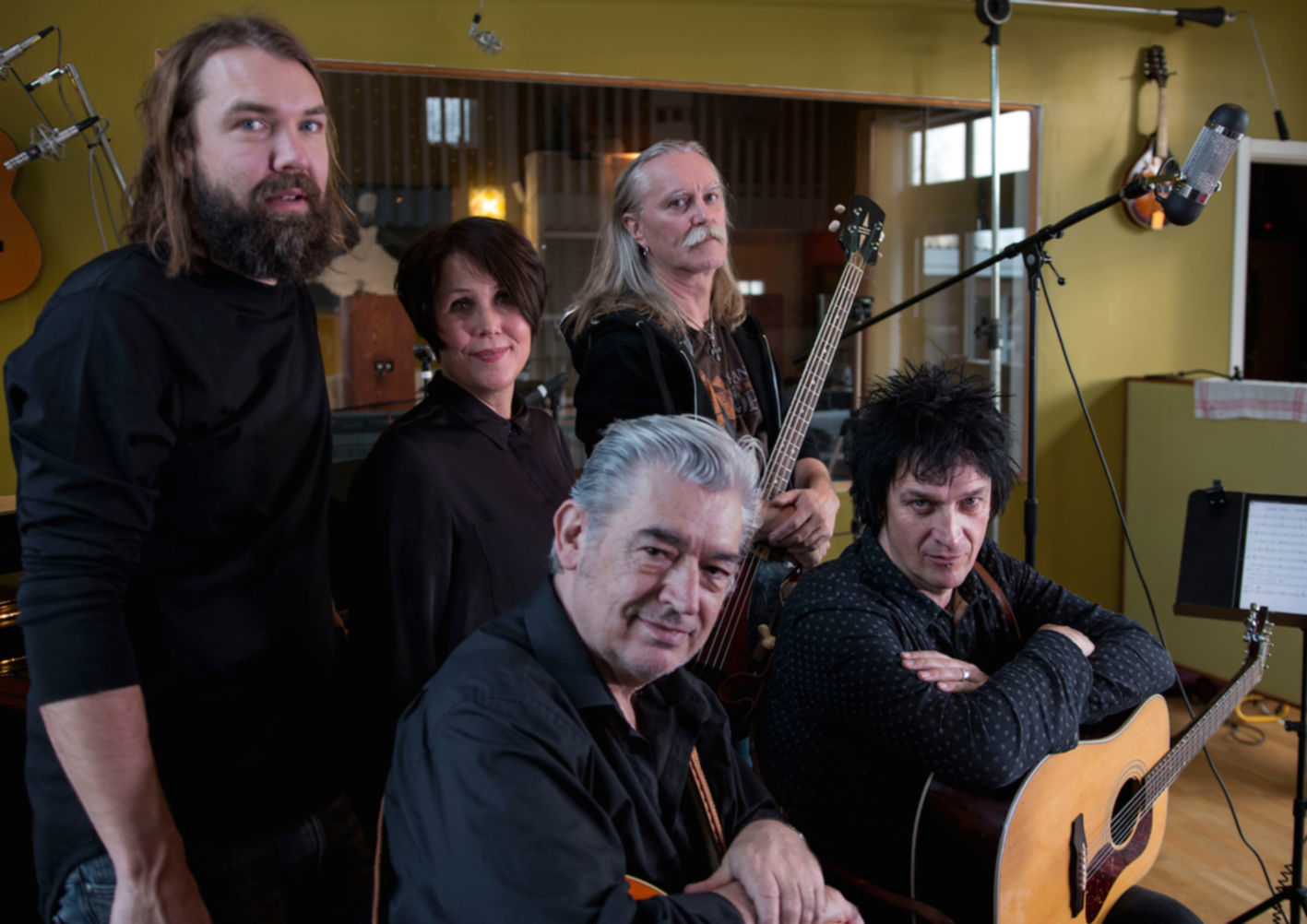 Am Freitag veröffentlichen die Piggyback Riders um Sulo Karlsson und Chris Spedding ihr Debüt MIDNIGHT AT THE TENTH OF ALWAYS.
Chris Spedding ist vor allem als Sessiongitarrist bekannt, seit den 60ern arbeitete der Brite mit Musikern wie Bryan Ferry, Paul McCartney, Pete Townsend oder John Cale. Sulo Karlsson dürften vielen am ehesten als Frontmann der schwedischen Band Diamond Dogs kennen.
Für ihr Gemeinschaftsprojekt The Piggyback Riders haben sich die beiden mit der schwedischen Sängerin Idde Schultz zusammengetan.
Am 12. Mai kommt mit MIDNIGHT AT THE TENTH OF ALWAYS die erste Platte der Band heraus, tief verwurzelt in Country und Americana. CLASSIC ROCK präsentiert das komplette Album im Vorab-Stream.
Hier sind die Piggyback Riders mit MIDNIGHT AT THE TENTH OF ALWAYS: