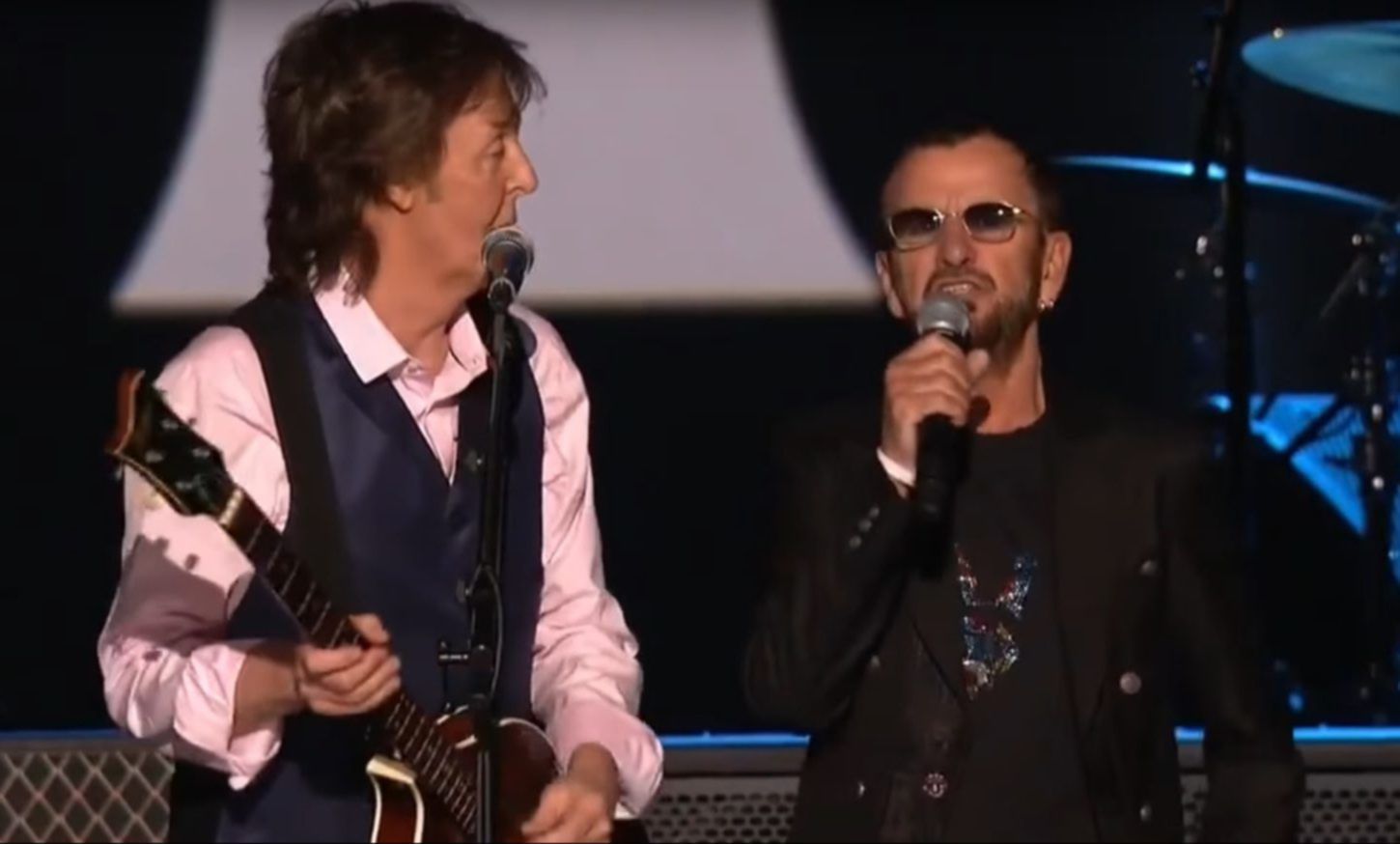 Paul McCartney und Ringo Starr arbeiten an neuem Material. Auch Eagles-Gitarrist Joe Walsh ist beteiligt.
Ringo Starr hat via Twitter ein Foto geteilt, auf dem er und Paul McCartney zusammen im Studio zu sehen sind. Dazu schrieb er: "Thanks for coming over man and playing Great bass. I love you man peace and love."
Wie der "NME" berichtet, wird McCartney auf Starrs kommendem Soloalbum zu hören sein. Es wäre die erste Platte des Drummers seit POSTCARDS FROM PARADISE von 2015. Die letzte Kollaboration der beiden Beatles gab's 2010 auf Starrs Y NOT.
Starr veröffentlichte auch ein Bild mit Joe Walsh von den Eagles, dazu die Unterschrift: "And look out Joe W. came out to play what a day I'm having peace and love."
Thanks for coming over man and playing Great bass. I love you man peace and love. ✌️☮ pic.twitter.com/Z5kpyLLlkO

— #RingoStarr (@ringostarrmusic) 20. Februar 2017
And look out Joe W. came out to play what a day I'm having peace and love. ✌️☯☮ pic.twitter.com/8xQt2j5OLn

— #RingoStarr (@ringostarrmusic) 20. Februar 2017