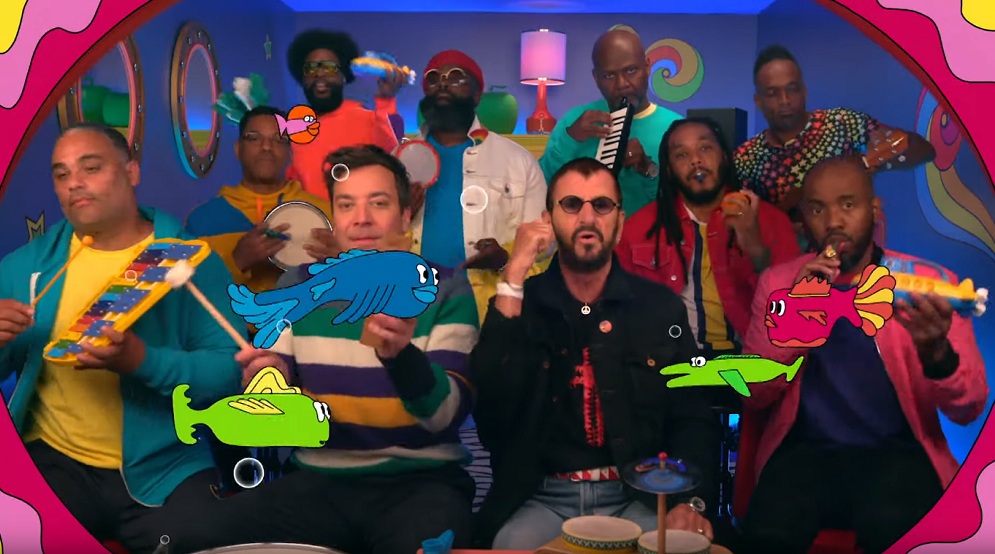 Ringo Starr war in der Tonight Show zu Gast, wo er zusammen mit den Roots und Moderator Jimmy Fallon eine witzige Version von ›Yellow Submarine‹ spielte.
"Classroom Instruments", so heißt eine Kategorie in der US-Fernsehsendung "The Tonight Show Starring Jimmy Fallon", in der Bands wie The Who oder Metallica ihre großen Hits auf Kinder-Instrumenten nachspielen.
Jetzt war Ringo Starr zu Gast in der Show, zusammen mit Jimmy Fallon und dessen Studioband The Roots sang und trommelte er sich durch den Beatles-Klassiker ›Yellow Submarine‹.
Ringo Starr, Jimmy Fallon & The Roots mit ›Yellow Submarine‹: