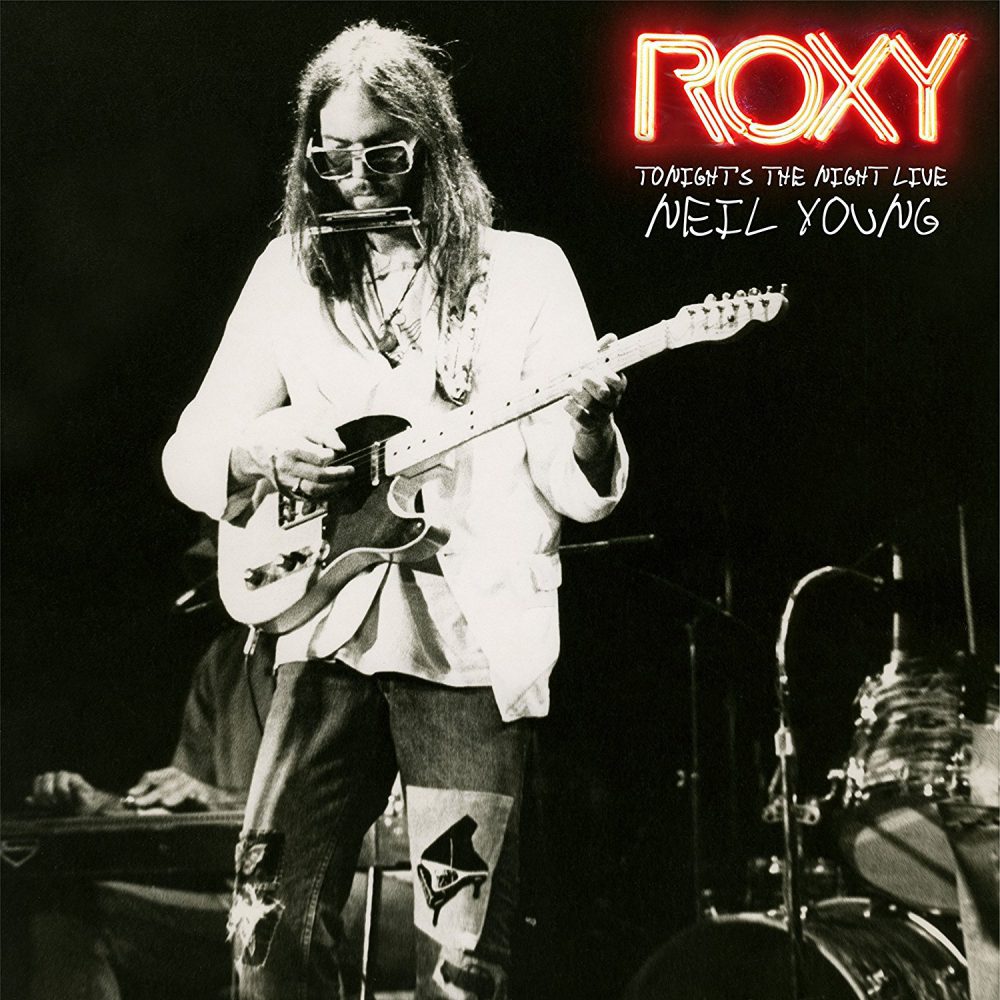 Dunkel und genial: wieder entdeckte Konzertaufnahmen von 1973.
Die frühen bis mittleren 70er waren eine tragische Zeit für Neil Young, der Songwriter verlor Freunde und Kollegen an Kokain, Heroin und Ähnliches: Sein Gitarrist Danny Whitten war im November 1972 an einer Überdosis gestorben, im Juni 1973 ereilte Roadie Bruce Berry dasselbe Schicksal. Der Tod der Weggefährten trug sicher dazu bei, dass Young in den folgenden Jah­ren die dunklen, depressiv gestimmten Meister­werke ON THE BEACH (1974) und TONIGHT'S THE NIGHT (1975) veröffentlichte. Es waren vor allem Songs des letztgenannten Albums, die der Kanadier zusammen mit Crazy Horse schon zwei Jahre vor Erscheinen live spielte: vom 20. bis zum 23. September 1973 bei einer Auftrittsserie im Roxy-Club in Los Angeles. Eine Auswahl von zehn Stücken daraus findet sich jetzt auf vorliegender Live-Sammlung.
Und die beginnt nach der markigen Ansage: "The first topless girl we get up here gets one of these boots", mit dem finsteren ›To­­night's The Night‹ und den schmerzlich herausgeschrienen Zeilen "Bruce Berry was a working man/He used to load that Econoline van". "Baby mellow my mind/Make me feel like a schoolboy on goodtime", fleht Young im folgenden ›Mellow My Mind‹. Die Stimmung ist irgendwo zwischen aufgekratzt und traurig, die Songs sind lakonisch, tendenziell unheilschwanger, roh und zugleich wunderschön. "I'm not goin' back to Woodstock", heißt es in ›Roll Another Number (For The Road)‹, die vermeintlich unschuldigen Zeiten sind vorbei, bis alles im siebenminütigen Drogensong ›Tired Eyes‹ kulminiert: "He tried to do his best but he could not." Da wirkt der federnde Rausschmeißer ›Walk On‹ richtig eu­­phorisch.
10/10
Neil Young
ROXY – TONIGHT'S THE NIGHT LIVE
REPRISE/WARNER