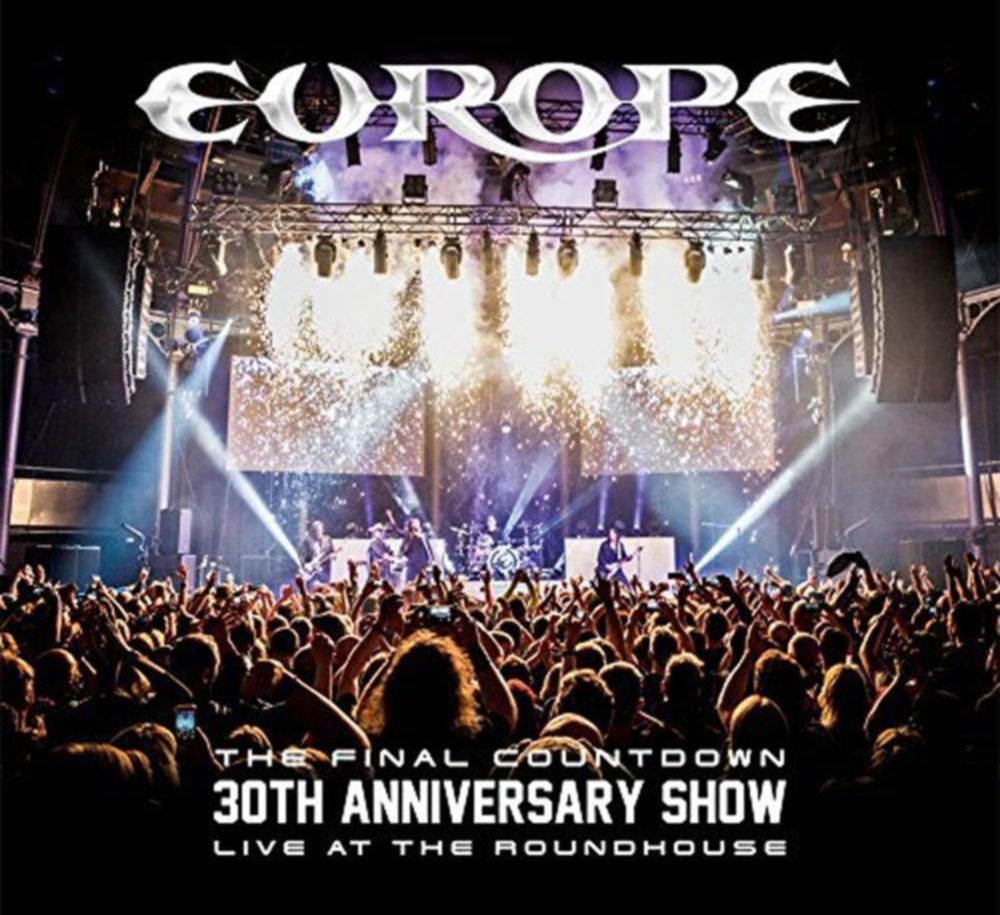 Die Band mit den zwei Gesichtern.
Seit dem Comebackalbum START FROM THE DARK (2004) scheiden sich an Europe die Geister der Fangemeinde, denn die einst als gefeierte Pop-Metal-Helden ge­­gangenen Schweden kehrten im erdigen Classic-Rock-Gewand mit teilweise sperrigem Material auf die Bildfläche zurück. Die Trademarks der Vergangenheit – sprich: die auf Hooklines und Mitsingrefrains basierenden Songs – erblickten nur noch auf Konzertbühnen das Schein­wer­ferlicht. THE FINAL COUNTDOWN 30TH ANNIVERSARY SHOW LIVE AT THE ROUND­HOUSE verdeutlicht diesen Split einmal mehr, denn das Rahmenprogramm der Jubiläumsshow besteht ausschließlich aus Material der Post-Reunionphase. Die dadurch eher verhaltenen Publikumsreaktionen ändern sich jedoch schlagartig zum Intro des übergroßen Titelsongs von THE FINAL COUNTDOWN (1986).
Zwar intonieren Joey Tempest & Co. die Tracks der einst enorm erfolgreichen Scheibe etwas bodenständiger, als man es von der polierten Studioversion kennt, jedoch steht das den zehn Krachern wirklich gut zu Gesicht und wirft die Frage auf, warum Europe heutzutage nicht genau in diesem Stil LPs veröffentlichen. Bildtechnisch ist THE FINAL COUNTDOWN 30TH ANNIVERSARY SHOW LIVE AT THE ROUNDHOUSE von Kultregisseur Patric Ullaeus fantastisch umgesetzt und katapultiert den Zuschauer mitten hinein ins Lon­doner Roundhouse.
Europe
THE FINAL COUNTDOWN 30TH ANNIVERSARY SHOW
ADA/WARNER