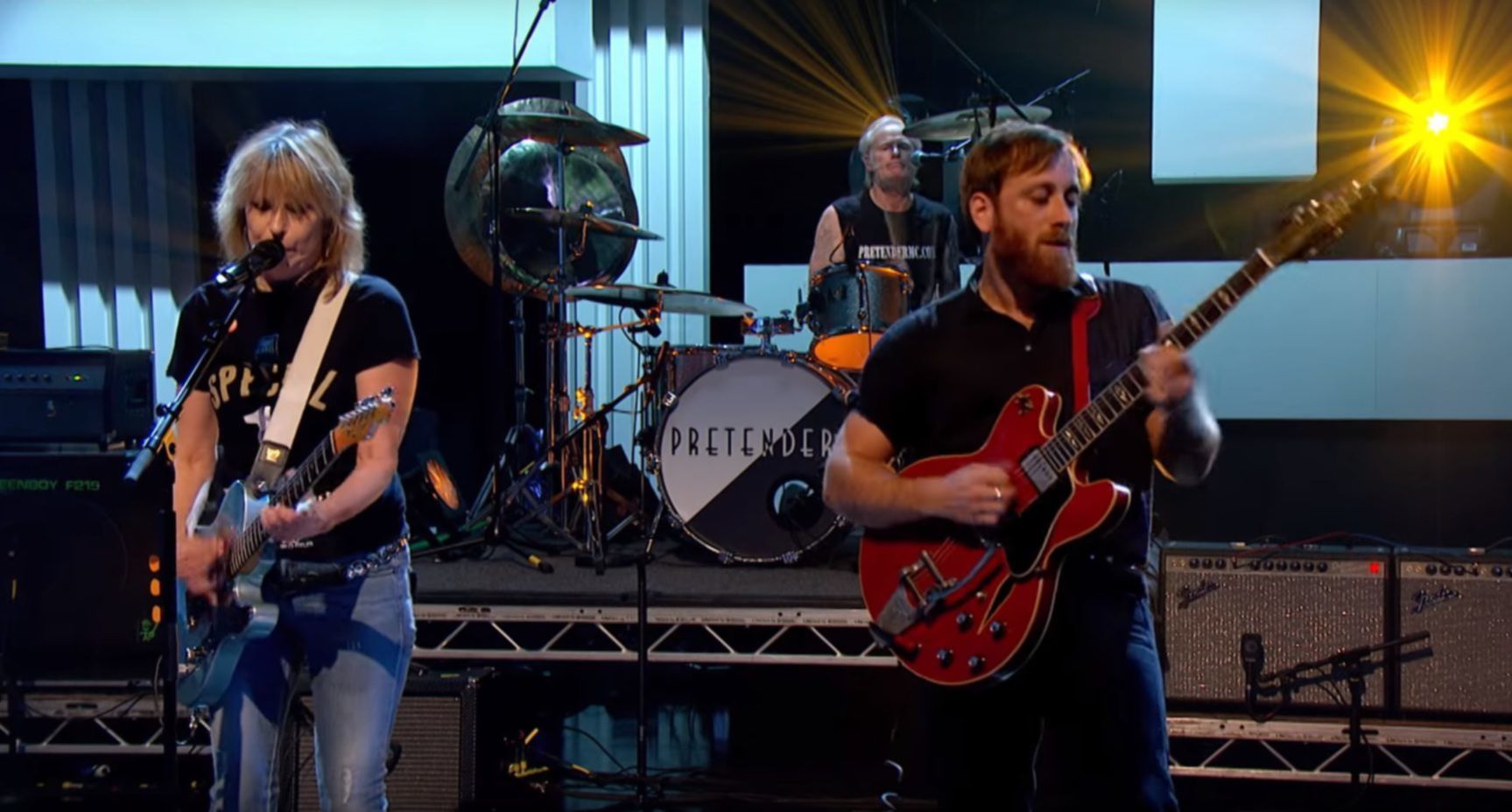 Noch im Oktober kommt das erste Pretenders-Album seit acht Jahren. Jetzt haben die Briten mit ›Holy Commotion‹ einen Song daraus im TV gespielt – mit dabei: Dan Auerbach.
Die Pretenders sind zurück: Acht Jahre nach BREAK UP THE CONCRETE erscheint am 21. Oktober die neue Platte ALONE. Aufgenommen in Nashville, wurde das Album von Black-Keys-Mann Dan Auerbach produziert.
Und Sängerin Chrissie Hynde verspricht schon mal Großes: "Von all meinen Alben liebe ich dieses am meisten. Richtige Musiker spielen richtige Musik. Es hat 48 Stunden gedauert, um jeden Ton zu singen und aufzunehmen. Aber 40 Jahre, um sie vorzubereiten.""
Gestern waren die Pretenders zusammen mit Auerbach zu Gast in der britischen TV-Show "Later… with Jools Holland". Dort präsentierten sie ihre ebenso leichtfüßige wie mitreißende neue Single ›Holy Commotion‹. Außerdem gab's den Klassiker ›Don't Get Me Wrong‹ zu hören.
Hier sind die Pretenders mit ›Holy Commotion‹ und ›Don't Get Me Wrong‹: