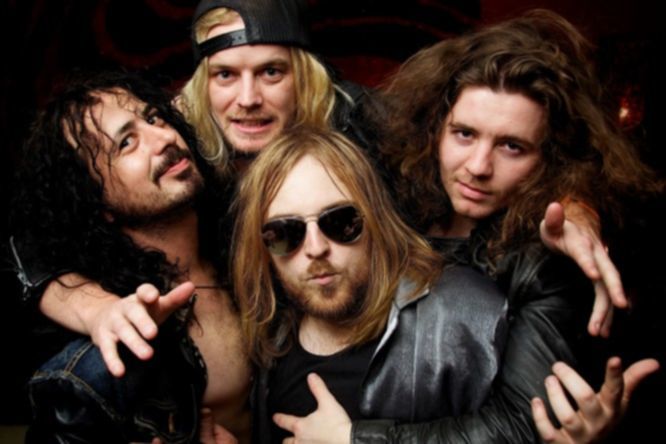 Was wir hier für euch haben, solltet ihr euch von Anfang bis Ende anhören!
Massive aus Australien sind die Neuentdeckung von Earache Records, dem Label, das uns in den letzten Jahren bereits Bands wie die Rival Sons, Blackberry Smoke und The Temperance Movement beschert hat. CLASSIC ROCK präsentiert euch exklusiv ihr Debütalbum FULL THROTTLE in voller Länge inklusive der vier neuen Bonus-Tracks ›Halo Or The Gun‹, ›Same Old Story‹, ›If You Want Blood (You've Got It)‹ (AC/DC-Cover) und ›Rats In The Cellar‹ (Aerosmith-Cover). Ab heute gibt es FULL THROTTLE bei uns in den Läden.

Wer australischen Haudrauf-Rock á la Airbourne mag und L.A.-Sleaze Rock wie den von Guns N' Roses zu ihrer besten (APPETITE FOR DESTRUCTION-) Zeit liebt, dem sei Massive ans Herz gelegt. Denn sie vereinen diese beiden Elemente, als wäre es das natürlichste auf der Welt.
Wie CLASSIC ROCK über FULL THROTTLE denkt, könnt ihr in unserer aktuellen Review nachlesen.
 Hört hier FULL THROTTLE in voller Länge: