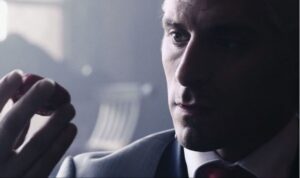 Leopold And His Fiction werden bald ihr neues Album veröffentlichen. Die Single ›Cowboy‹ könnt ihr euch schon jetzt anhören!
Leopold And His Fiction mischen Motown-Sound mit Garagen-Rock, Blues und Folk und werden bald ihr neues Werk DARLING DESTROYER herausbringen. Der Veröffentlichungstermin ist bisher noch nicht bekannt. Dafür können wir uns mit dem Video zu ›Cowboy‹ schon jetzt einen ersten Eindruck verschaffen!
Daniel James, der Frontmann und Gründer von Leopold And His Fiction, über seine Band: "Die Gruppe entwickelt eine Energie, die nicht zu zügeln ist – egal ob auf der Bühne oder im Studio. Nie zuvor habe ich so viel Leben verspürt".
Da er kreatives Schreiben studierte, ließ sich James für den Namen seiner späteren Band von dem einzigen Roman, den er je versuchte zu verfassen, inspirieren – Leopold And His Fiction.
Auch beim Songwriting machte er sich seine literarischen Kenntnisse zunutze: "Vor allem in den Anfangszeiten von Leopold basierten die Songs auf den Charakteren, von denen sie handelten. Jeder Track, den ich schrieb, war wie ein Mini-Roman".
Dazu passend gibt es nun den Clip zu ›Cowboy‹, der wie die Verfilmung eines solchen "Mini-Romans" anmutet.
Seht hier Leopold And His Fiction mit ›Cowboy‹: