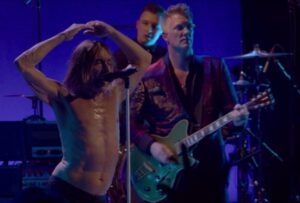 Iggy Pop gab im Frühjahr dieses Jahres sein von Kritikern umjubletes Konzert in der Royal Albert Hall. Bald können wir uns dieses mit der Konzert-DVD "POST POP DEPRESSION – Live At The Royal Albert Hall" ins Wohnzimmer holen!
Am 13. Mai 2016 spielte Iggy Pop in der Londoner Royal Albert Hall laut NME "eines der erinnerungswürdigsten Konzerte des Jahres". Dieses wurde mitgeschnitten und wird ab dem 28. Oktober als DVD, Blu-ray, DVD+2CD und Download erhältlich sein.
Iggy gab in London vor allem Tracks von den Alben THE IDIOT, LUST FOR LIFE und POST POP DEPRESSION, seiner Kollaboration mit Co-Songwriter und Produzent Josh Homme von den Queens Of The Stone Age, der Iggy Pop auch bei seinem Konzert in London begleitete, zum Besten.
Seht hier Iggy Pop in einem Auschnitt aus der kommenden Konzert-DVD mit ›Passager‹: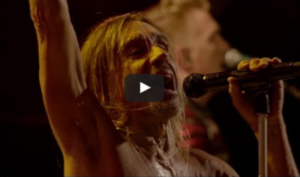 So sieht das Cover von "POST POP DEPRESSION – Live At The Royal Albert Hall" aus: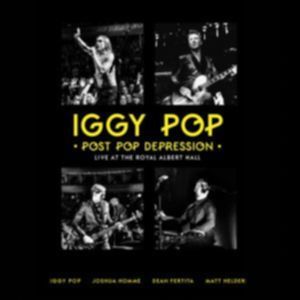 Setlist:
01. Lust For Life
02. Sister Midnight
03. American Valhalla
04. Sixteen
05. In The Lobby
06. Some Weird Sin
07. Funtime
08. Tonight
09. Sunday
10. German Days
11. Mass Production
12. Nightclubbing
13. Gardenia
14. The Passenger
14. China Girl
15. Break Into Your Heart
16. Fall In Love With Me
17. Repo Man
18. Baby
19. Chocolate Drops
20. Paraguay
21. Success