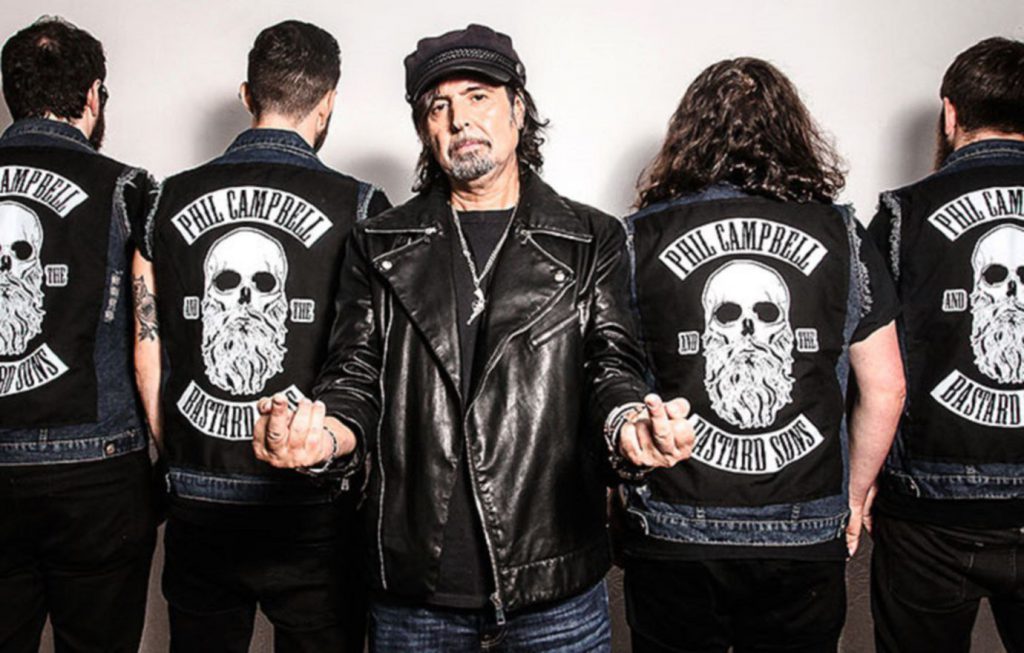 Mit seinem ersten Studioalbum im Gepäck rockt das Familienunternehmen um Gitarrist Phil Campbell durch Europa.
Phil Campbell, bekannt als ehemaliger Gitarrist von Motörhead, geht mit seinem neuen Projekt ausgiebig auf Tour. Zusammen mit seinen Söhnen und Adoptivzögling/Sänger Neil Starr formt er die Truppe Phil Campbell & The Bastard Sons.
Auf ihrem gerade erst erschienenen Debütalbum THE AGE OF ABSURDITY präsentiert der Familienclan geradlinigen Rock'n'Roll mit eindeutigem Motörhead-Einschlag und wird mit dieser Mischung auch live so manche Konzerthalle zum Beben bringen.
Tourtermine von Phil Campbell & The Bastard Sons:
05.03. Hamburg, Logo
06.03. Berlin, Bi Nuu
07.03. Frankfurt, Das Bett
08.03. Siegburg, Kubana
09.03. Mannheim, 7er Club
10.03. München, Strom