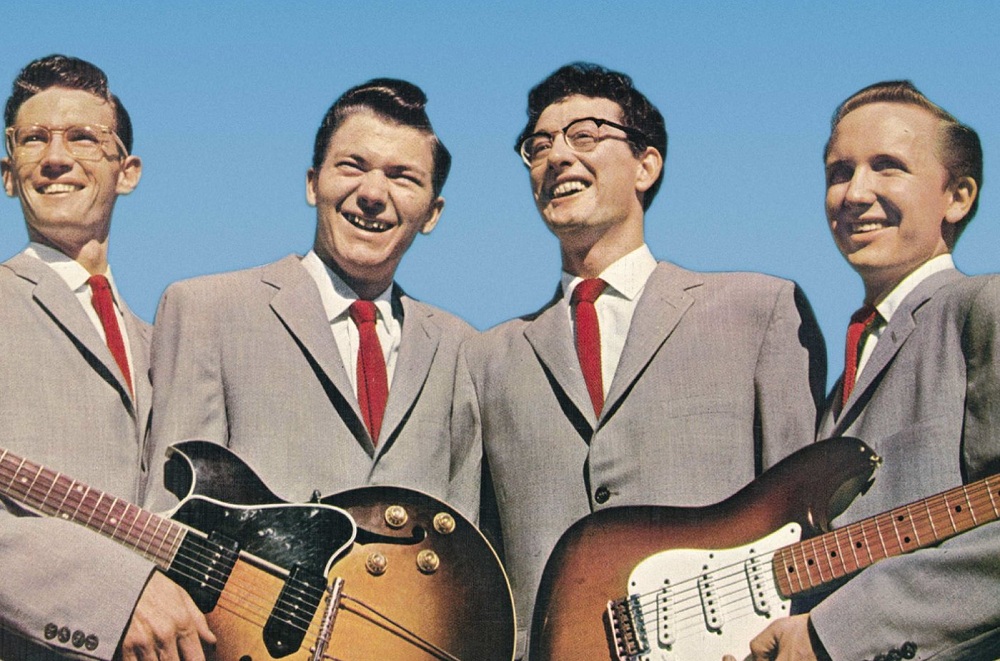 Vor sage und schreibe 60 Jahren ist der große Buddy Holly gestorben. Hier kommt sein Auftritt in der Ed Sullivan Show 1957.
Man muss sich das einmal bewusst machen: Gerade mal 22 war Buddy Holly, als er am 3. Februar 1959 mit dem Flugzeug abstürzte. Und doch ist er einer der ganz großen Rock'n'Roll-Pioniere.
Das Ausnahmetalent hat zahlreiche Klassiker geschaffen: ›Rave On‹, ›Oh, Boy!‹, ›Not Fade Away‹ und viele mehr. Einen davon, ›That'll Be The Day‹, spielte Holly im Dezember 1957 zusammen mit seinen Crickets in der Ed Sullivan Show. Kurz zuvor war der Song auf seinem Album THE CHIRPING CRICKETS erschienen.
Buddy Holly & The Crickets mit ›That'll Be The Day‹: