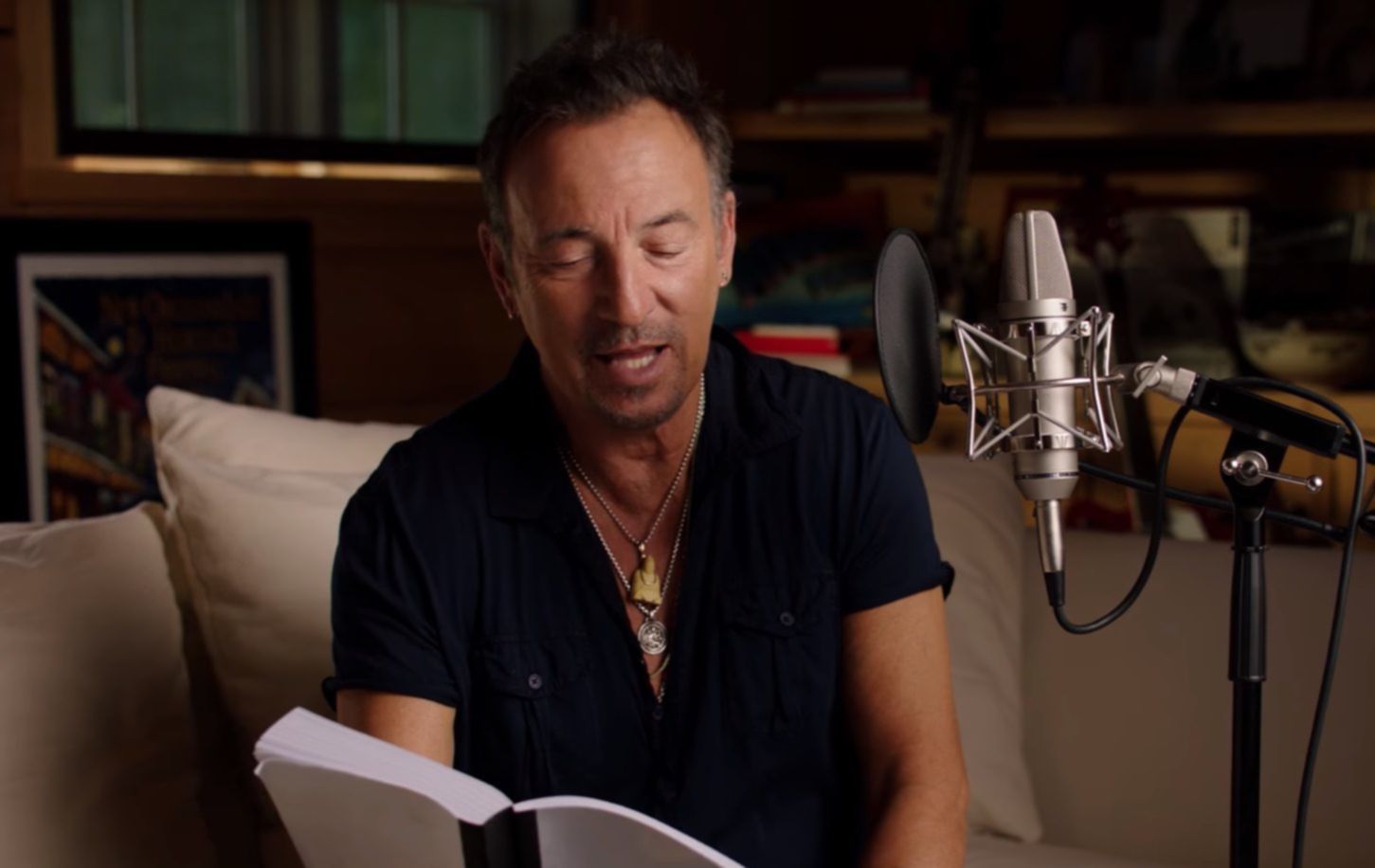 In einem Clip zu "Born To Run" erzählt Bruce Springsteen von frühen Vorbildern, seiner Kindheit und dem Unterschied zwischen Songtexten und Buchprosa.
In knapp zwei Wochen kommen Bruce Springsteens Memoiren "Born To Run" heraus. In einem Video zum Buch blickt der Autor nun auf den Schreibprozess zurück. "Prosa hat ihre ganz eigenen Regeln", so Springsteen. "Es besteht natürlich eine Verbindung zu der Vorgehensweise, der ich bei meiner Musik folge, doch hier musst du die Musik ohne die Musik erzeugen."
Springsteen trägt dann einen kurzen Ausschnitt aus seinem Buch vor, in dem es um seine Art des Songwritings geht: "I wanted to use the classic Rock'n'Roll images. The road, the car, the girl. What else is there?"
Er habe die Sprache von Chuck Berry, den Beach Boys, Hank Williams "and every lost highwayman going back to the invention of the wheel" aufgegriffen und auf das Amerika übertragen, in dem er aufgewachsen sei, ein Amerika das sich im Vietnamkrieg befand und in dem John F. Kennedy, Martin Luther King und Malcolm X ermordet wurden.
"These were issues that had previously been relegated to the margins of American life", so Springsteen weiter. "Dread, the sense that things might not work out, that the moral high ground had been swept out from underneath us… This was the new lay of the land, and if I was going to put my characters out on that highway, I was going to have to put all these things in the car with them."
Hier liest Bruce Springsteen aus seiner Autobiografie "Born To Run":