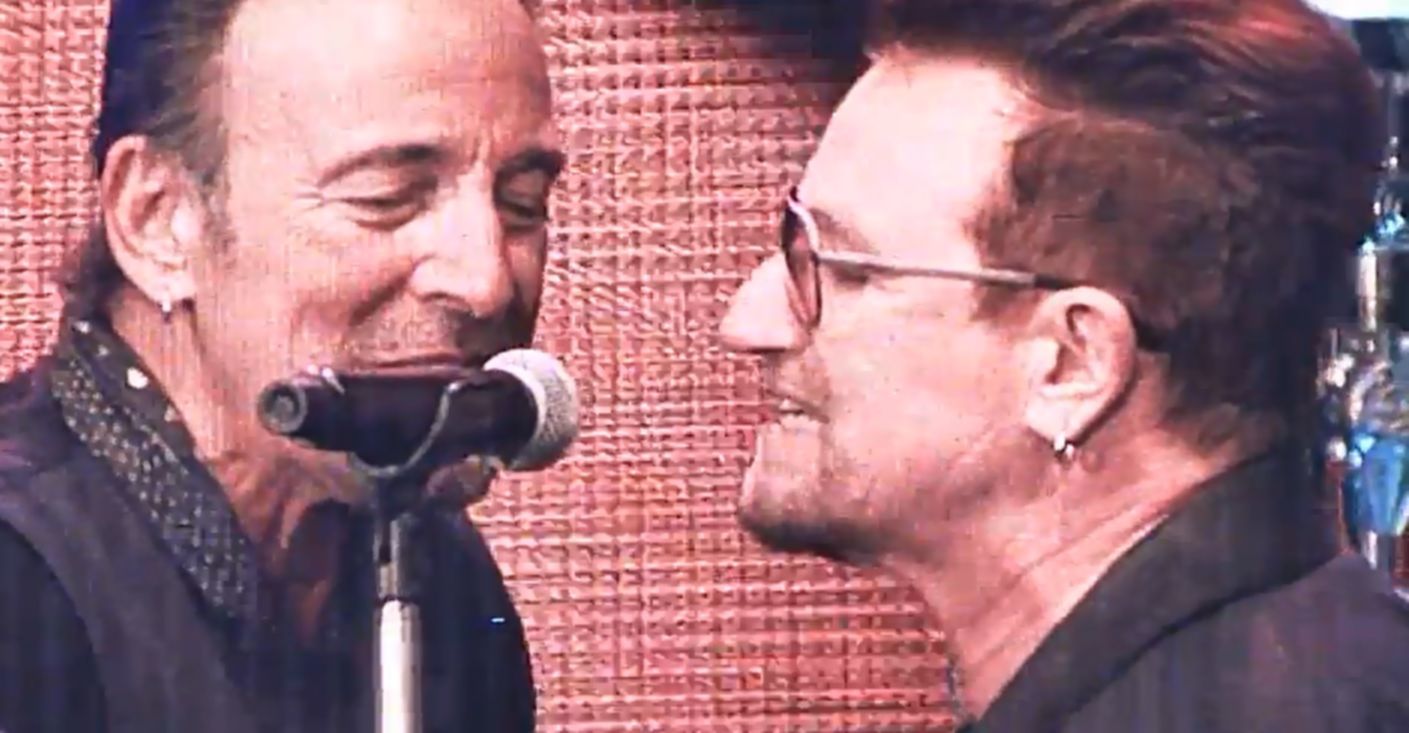 In Dublin kam es gestern zu einem echten Legendentreffen: Bruce Springsteen teilte sich beim Patti-Smith-Hit ›Because The Night‹ das Mikro mit U2-Sänger Bono.
Am Wochenende machten Bruce Springsteen und seine E Street Band auf ihrer "The River Tour" in Dublin Station. Dabei holte Springsteen den aus der irischen Hauptstadt stammenden U2-Chef Bono auf die Bühne.
Gemeinsam sangen die beiden Rockikonen im ausverkauften Croke Park Stadion ›Because The Night‹, das Springsteen in den 70ern zusammen mit Patti Smith geschrieben hat.
Demnächst kommt Bruce Springsteen für zwei Konzerte nach Deutschland. Am 17. Juni tritt er mit seinen treuen Gefährten von der E Street Band in München auf, am 19. Juni in Berlin.
Hier seht ihr Bruce Springsteen und Bono mit ›Because The Night‹: