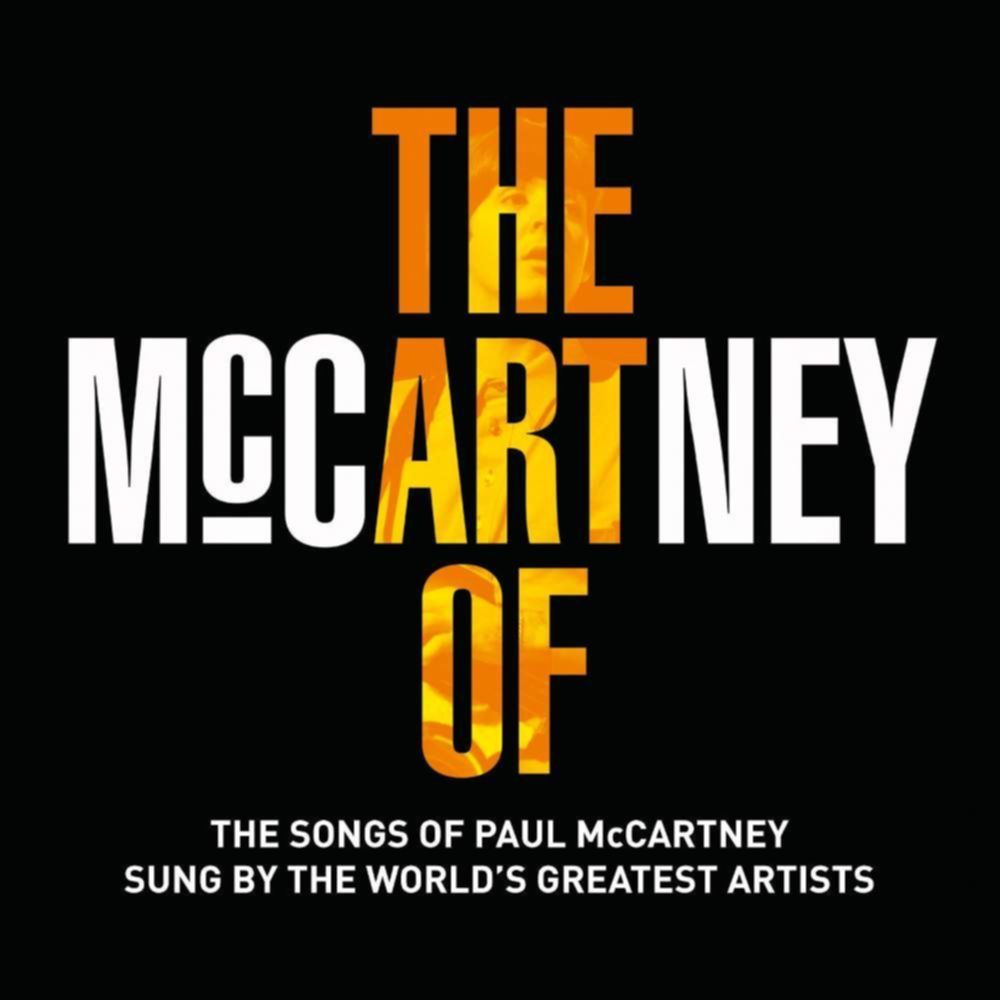 Mit einer gigantischen Veröffentlichung im November ehren unzählige Megastars die Musik des Ex-Beatles Sir Paul McCartney.
Unterstützt von Pauls langjähriger Begleitband erweisen auf THE ART OF MCCARTNEY Bands und Künstler wie Bob Dylan, Billy Joel, The Cure, Roger Daltrey (The Who), Brian Wilson, Alice Cooper, Def Leppard, Dr John, Yusuf, Barry Gibb, Jamie Cullum, KISS, Chrissie Hynde und Jeff Lynne ihren Respekt für die herausragenden Leistungen des Songwriters.
Unter den neu interpretierten McCartney-Klassikern werden sich unter anderen die Songs ›Maybe I'm Amazed‹, ›My Love‹, ›The Long And Winding Road‹, ›When I'm 64‹, ›Let It Be‹, ›Helter Skelter‹, ›Eleanor Rigby‹ und ›Live And Let Die‹ befinden.
Erscheinen wird THE ART OF MCCARTNEY in fünf unterschiedlichen Pakten.
Seht hier als erste Kostprobe The Cure feat. James McCartney mit ›Hello Goodbye‹:

Dies ist die enorme Tribute-Tracklist:
1. Maybe I'm Amazed – Billy Joel
2. Things We Said Today – Bob Dylan
3. Band On The Run – Heart
4. Junior's Farm – Steve Miller
5. The Long and Winding Road – Yusuf / Cat Stevens
6. My Love – Harry Connick, Jr.
7. Wanderlust – Brian Wilson
8. Bluebird – Corinne Bailey Rae
9. Yesterday – Willie Nelson
10. Junk – Jeff Lynne
11. When I'm 64 – Barry Gibb
12. Every Night – Jamie Cullum
13. Venus and Mars/ Rock Show – KISS
14. Let Me Roll It – Paul Rodgers
15. Helter Skelter – Roger Daltrey
16. Helen Wheels – Def Leppard
17. Hello Goodbye – The Cure ft James McCartney
18. Live And Let Die – Billy Joel
19. Let It Be – Chrissie Hynde
20. Jet – Robin Zander & Rick Nielsen of Cheap Trick
21. Hi Hi Hi – Joe Elliott
22. Letting Go – Heart
23. Hey Jude – Steve Miller
24. Listen To What The Man Said – Owl City
25. Got To Get You Into My Life – Perry Farrell
26. Drive My Car – Dion
27. Lady Madonna – Allen Toussaint
28. Let 'Em In – Dr. John
29. So Bad – Smokey Robinson
30. No More Lonely Nights – The Airborne Toxic Event
31. Eleanor Rigby – Alice Cooper
32. Come And Get It – Toots Hibbert with Sly & Robbie
33. On The Way – B. B. King
34. Birthday – Sammy Hagar
In den Box-Sets werden zusätzlich folgende Nummern enthalten sein:
1. C Moon – Robert Smith
2. Can't Buy Me Love – Booker T. Jones
3. P.S. I Love You – Ronnie Spector
4. All My Loving – Darlene Love
5. For No One – Ian McCulloch
6. Put It There – Peter, Bjorn & John
7. Run Devil Run – Wanda Jackson
8. Smile Away – Alice Cooper
Im Trailer könnt ihr einen weiteren Eindruck von der geballten Star-Power auf THE ART OF MCCARTNEY gewinnen:

The Art of McCartney • 2014 von free66