The Grateful Dead feiern ihren 50. Geburtstag. Zu diesem Anlass verlost CLASSIC ROCK ein edles Fan-Paket!
Ein halbes Jahrhundert The Grateful Dead muss gefeiert werden! Dies geschieht in diesem Jahr mit der Doppel-CD THE BEST OF THE GRATEFUL DEAD.
Eine davon kann schon bald euch gehören, denn diese befindet sich in dem Fan-Paket, das CLASSIC ROCK unter allen GRATEFUL DEAD-Fans verlost. Neben dem Greatest-Hits-Album warten außerdem ein T-Shirt (L) und ein hochwertiger Kunstdruck mit geprägtem Cover in Vinyl-Größe auf euch.
Als Trostpreise gibt es zudem noch zwei Shirts (L) zu gewinnen.

Dieses Paket kann schon bald dir gehören: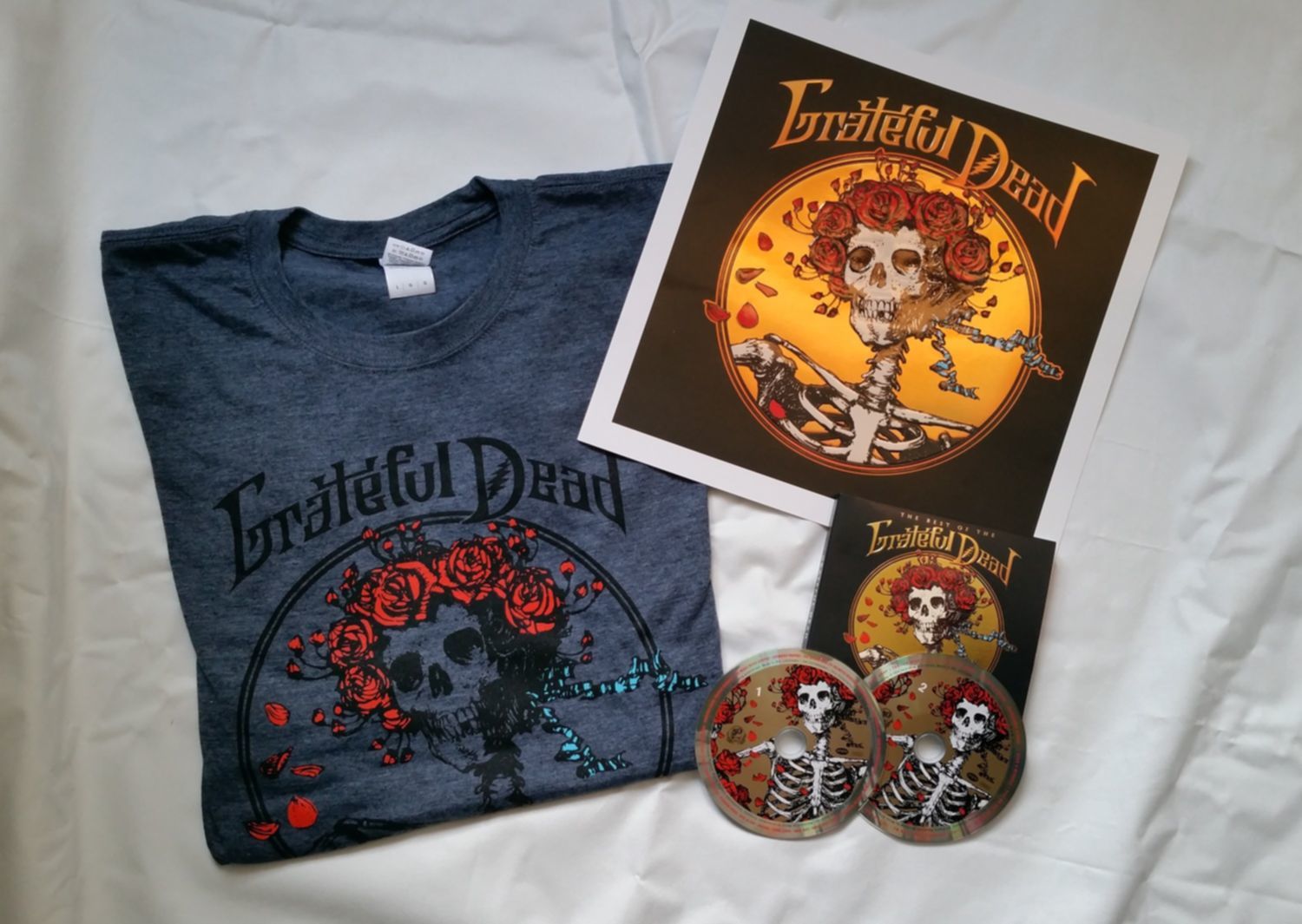 Teilnahme:
Schreibt einfach eine Mail mit eurem Namen und eurer Adresse unter dem Betreff GRATEFUL an verlosung@crmag.de.
Teilnahmeschluss ist Freitag, der 08. Mai.
Tracklist THE BEST OF THE GRATEFUL DEAD:
Disc One
01. "The Golden Road (To Unlimited Devotion)"
02. "Cream Puff War"
03. "Born Cross-Eyed"
04. "Dark Star" (Single Version)
05. "St. Stephen"
06. "China Cat Sunflower"
07. "Uncle John's Band"
08. "Easy Wind"
09. "Casey Jones"
10. "Truckin'"
11. "Box Of Rain"
12. "Sugar Magnolia"
13. "Friend Of The Devil"
14. "Ripple"
15. "Eyes Of The World"
16. "Unbroken Chain"
17. "Scarlet Begonias"
18. "The Music Never Stopped"
19. "Estimated Prophet"
Disc Two
01. "Terrapin Station"
02. "Shakedown Street"
03. "I Need A Miracle"
04. "Fire On The Mountain"
05. "Feel Like A Stranger"
06. "Far From Me"
07. "Touch Of Grey"
08. "Hell In A Bucket"
09. "Throwing Stones"
10. "Black Muddy River"
11. "Blow Away"
12. "Foolish Heart"
13. "Standing On The Moon"
VIEL GLÜCK!