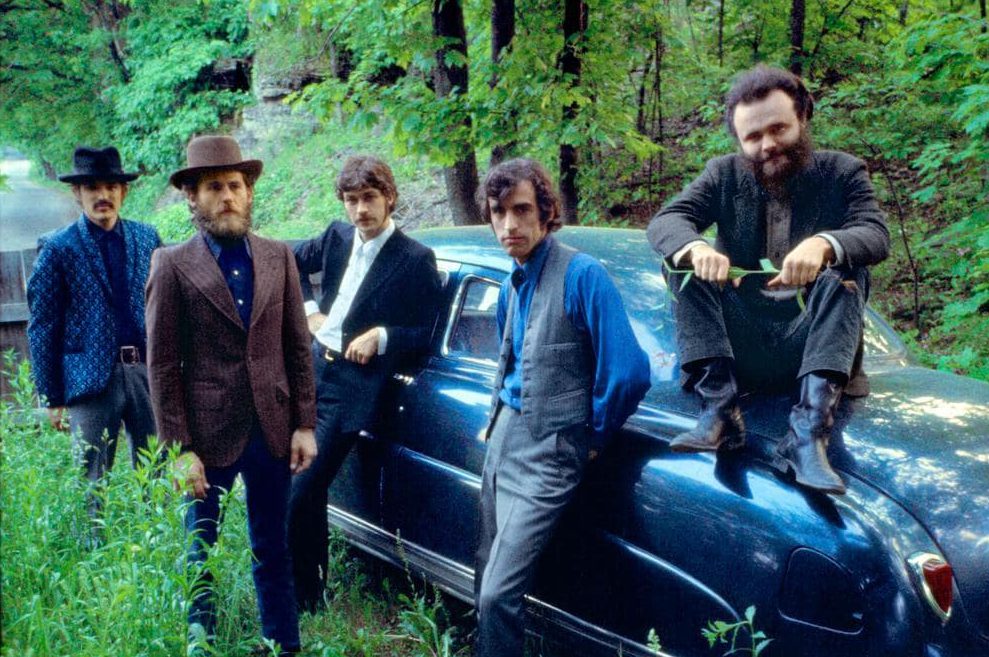 Legendäre Alben, Drogen, Streit und ein letzter Triumph: "Once Were Brothers: Robbie Robertson and The Band" erzählt die Geschichte der großen amerikanischen Gruppe.
"Es gibt keine andere Band, die so sehr dafür steht, größer als die Summe ihrer Einzelteile zu sein, wie The Band", schwärmt Bruce Springsteen im Trailer zu "Once Were Brothers". "Allein ihr Name: The Band. Das war's!"
Die neue authorisierte Doku spannt den Bogen von den frühen Tagen der Gruppe als Begleitband von Bob Dylan über das Debütalbum MUSIC FROM BIG PINK bis zum legendären Allstar-Abschiedskonzert "The Last Waltz" im Jahr 1976.
"Sie klangen wie niemand sonst", findet Martin Scorsese. Der Regisseur ist neben Robbie Robertson, Gitarrist und Co-Sänger und -Songwriter bei The Band, Bruce Springsteen, Eric Clapton und Van Morrison für den Film interviewt worden, der im Februar in den USA ins Kino kommt. Ein deutscher Starttermin steht bisher nicht.
Der Trailer zu "Once Were Brothers":