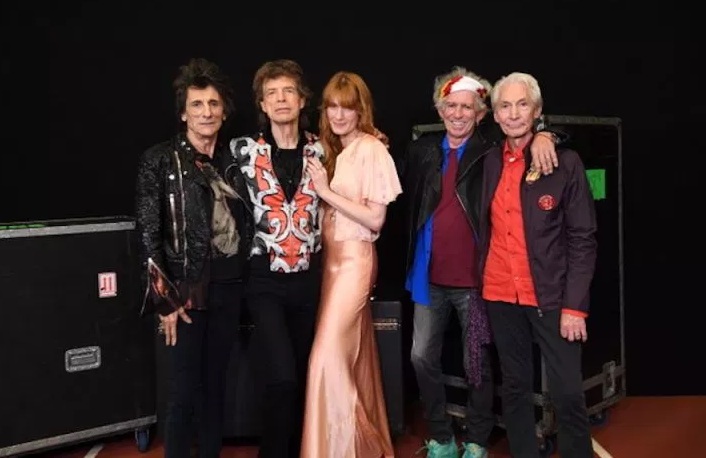 36 Songs aus allen Alben von 1971 bis 2016: Die Rolling Stones bereiten ihre Song-Sammlung HONK vor. Eine Live-Version von ›Wild Horses‹ mit Florence Welch ist schon jetzt da.
Das nächste Studioalbum der Rolling Stones lässt noch auf sich warten, dafür steht uns jetzt ein neues Best-of ins Haus. Am 19. April erscheint mit HONK eine Kollektion mit Songs aus allen Stones-Platten von STICKY FINGERS (1971) bis BLUE & LONESOME (2016). (siehe unten die komplette Trackliste)
Dazu kommen auf der Deluxe-Ausgabe zehn Live-Aufnahmen – mit Bühnengästen wie Dave Grohl oder Ed Sheeran. Eine 2018 aufgenommene Fassung von ›Wild Horses‹ mit Florence Welch (Florence And The Machine) gibt es vorab zu hören.
Zum Record Store Day 2019 am 13. April veröffentlichen die Stones eine limitierte 10-inch-Single von ›She's A Rainbow (Live)‹.
CD 1
1. Start Me Up
2. Brown Sugar
3. Rocks Off
4. Miss You
5. Tumbling Dice
6. Just Your Fool
7. Wild Horses
8. Fool To Cry
9. Angie
10. Beast Of Burden
11. Hot Stuff
12. It's Only Rock'n'Roll (But I Like It)
13. Rock And A Hard Place
14. Doom And Gloom
15. Love Is Strong
16. Mixed Emotions
17. Don't Stop
18. Ride 'Em On Down
CD 2
1. Bitch
2. Harlem Shuffle
3. Hate To See You Go
4. Rough Justice
5. Happy
6. Doo Doo Doo Doo Doo (Heartbreaker)
7. One More Shot
8. Respectable
9. You Got Me Rocking
10. Rain Fall Down
11. Dancing With Mr D
12. Undercover (Of The Night)
13. Emotional Rescue
14. Waiting On A Friend
15. Saint Of Me
16. Out Of Control
17. Streets Of Love
18. Out Of Tears
CD 3 (Live-Tracks)
1. Get off My Cloud
2. Dancing With Mr D
3. Beast Of Burden (with Ed Sheeran)
4. She's A Rainbow
5. Wild Horses (with Florence Welch)
6. Let's Spend The Night Together
7. Dead Flowers (with Brad Paisley)
8. Shine A Light
9. Under My Thumb
10. Bitch (with Dave Grohl)