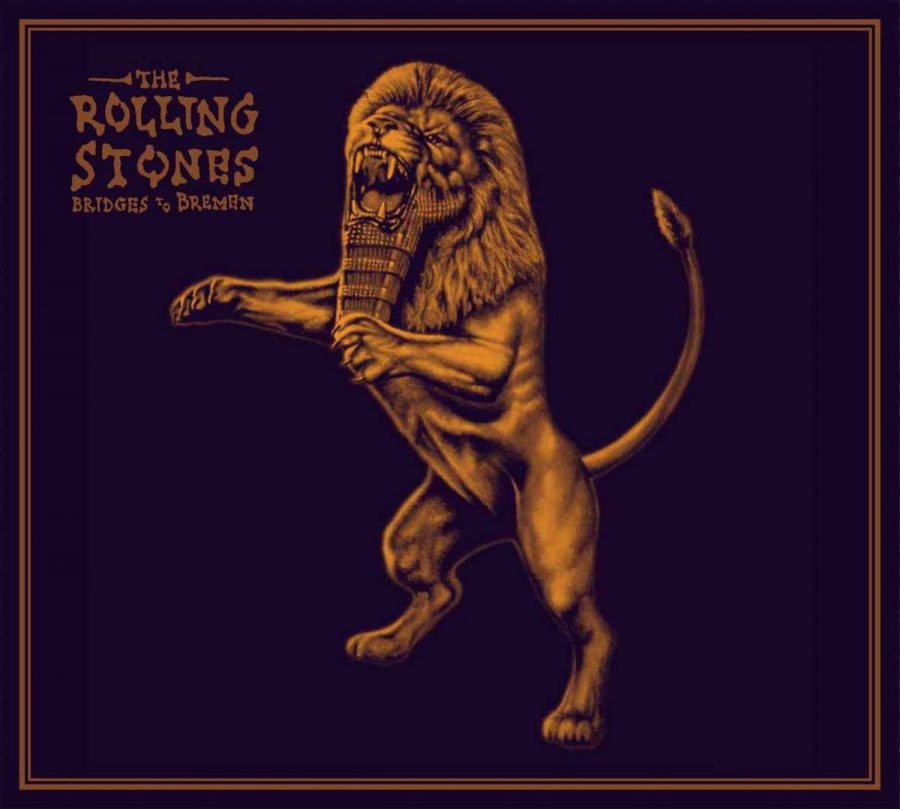 Die Steine als Brückenbauer: massives Live-Spektakel von 1998 vor 40.000 Fans mit 155 Minuten Laufzeit auf Doppel-CD und DVD
Schon früh erkannten die Rolling Stones, die Macht der Bilder – seien es nun Fotos, Videoclips oder gar Kinodokumentationen. Wobei die Ehre der ersten Erkenntnis wohl Manager Andrew Loog Oldham gebührt. Bis zu seinem Ausscheiden im Herbst 1967 formte er als manipulativer Svengali das aufstrebende R'n'B-Quintett aus Großraum London und Cheltenham in jenen erhabenen Status, der trotz Ruhm und Reichtum sich über die Dekaden konservieren ließ: The Greatest Rock'n'Roll-Band On Earth.
CHARLIE IS MY DARLING – IRELAND 1965 nannte sich die erste auf Celluloid festgehaltene Impression. Jene Magie, die das noch mit Brian Jones und Bill Wyman besetzte Bandoriginal seinerzeit versprühte, besitzt das 2-CD-&-DVD-Set BRIDGES TO BREMEN selbstverständlich nicht. Als die hochprofessionellen Aufnahmen am 2. September 1998 im Bremer Weserstadion auf der BRIDGES TO BABYLON-Tour in opulenten Kulissen entstanden, befanden sich die Originalmitglieder Mick Jagger, Keith Richards und Charlie Watts schon zwischen Mitte und Ende Fünfzig – auch heute noch, mit Mitte Siebzig, gelingt es im Rampenlicht, die Illusion der zeitlosen Rocksuperlative aufrecht zu halten. Inspiriert souverän spielen sich die Steine durch gewohntes Repertoire aus Gassenhauern wie ›Gimme Shelter‹, ›Brown Sugar‹, ›Tumbling Dice‹, ›Jumpin' Jack Flash‹, ›Honky Tonk Women‹, ›Sympathy For The Devil‹ und ›You Can't Always Get What You Want‹.
Ein massives Spektakel vor 40.000 Fans mit 155 Minuten Laufzeit. Perfekt akzentuiert durch Gitarrist Ron Wood, Bassist Darryl Jones, Keyboarder Chuck Leavell, einen Harmoniechor (Bernard Fowler, Lisa Fischer, Blondie Chaplin) sowie einer Blechbläsertruppe (Bobby Keys, Kent Smith, Andy Snitzer, Michael Davis). Abgeschmeckt mit Rarerem wie das mit Sitar veredelte ›Paint It Black‹ oder das balladeske ›Memory Hotel‹. Als Zusatz fungieren vier weitere Konzertmitschnitte (u.a. ›Under My Thumb‹, ›Let It Bleed‹) aus Soldier Field in Chicago von 1997.
7/10
The Rolling Stones
BRIDGES TO BREMEN
EAGLE RECORDS