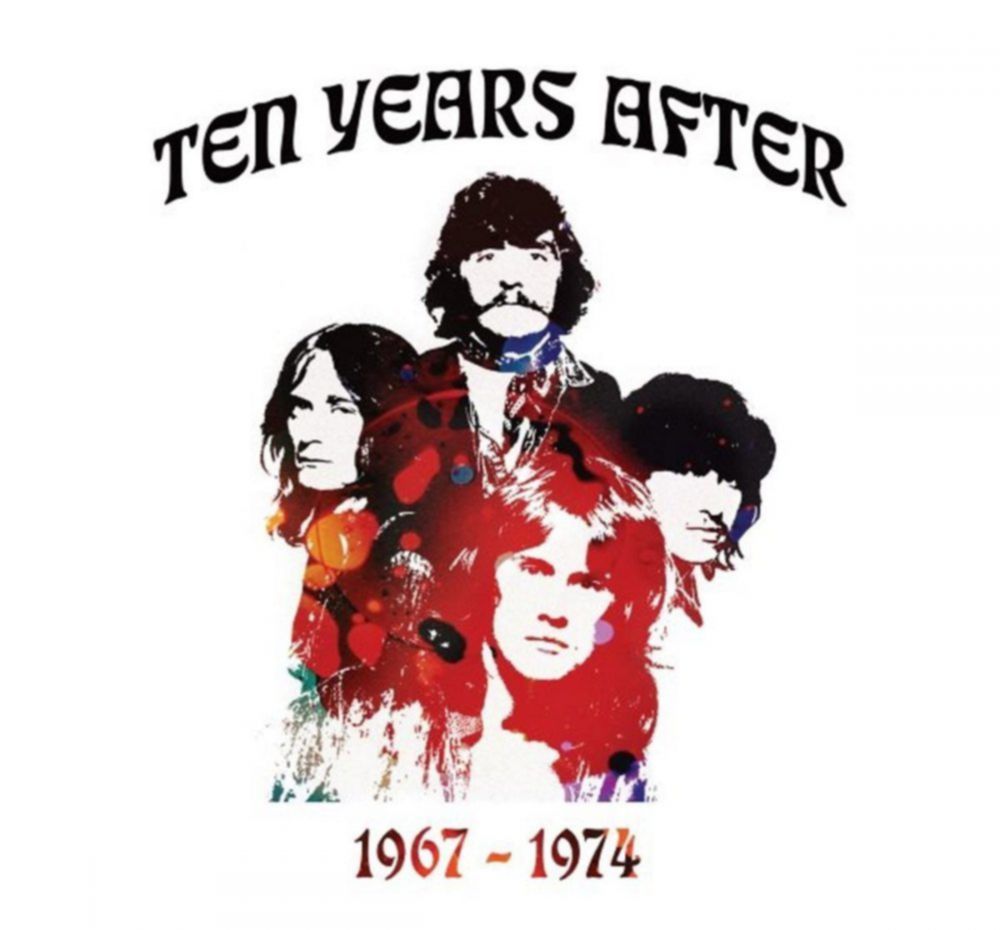 Strikt limitiertes Komplettpaket der britischen Blues-Rock-Ikonen.
Im zweiten britischen Blues-Boom übernahmen die Virtuosen das Ruder. Sämtliche Zutaten, um hohen technischen Ansprüchen zu genügen und bekiffte Clubgänger zu faszinieren, vereinten sich im 1966 gegründeten, nach Elvis Presleys Durchbruch zehn Jahre zuvor benannten Quartett aus Nottingham. Erst­mals Label-übergreifend kompilieren sich im auf 1.500 Stück limitierten Boxset 1967 – 1974 acht Studioalben, ein Livemitschnitt sowie exklusives Material. Puristisches zwischen Blues und Jazz dominierte im Oktober 1967 das selbstbetitelte Debüt von Bassist Leo Lyons, Schlagzeuger Ric Lee, Keyboarder Chick Churchill sowie Sänger und Gitarrist Alvin Lee. In überlangen Bluesstandards (›Spoonful‹, ›Help Me‹) oder Al Koopers ›I Can't Keep From Crying‹ demonstrierten TYA ureigene Identität.
In Londons Jazzclub Klook's Kleek entstand im Mai 1968 der Nachfolger UNDEAD mit Woody Hermans Jazzhysterie ›(At The) Wood­chopper's Ball‹, George Gershwins Moll-Melan­cholie ›Summertime‹ sowie Lees späterer Wood­stock-Hymne ›I'm Going Home‹. STONEDHENGE vom Februar 1969 bot Rock (›Hear Me Calling‹), Blues (›A Sad Song‹) und Jazz (›Skoobly-Oobly-Doobob‹). Danach wechselte das Quartett von Label Deram und Bluesmissionar Mike Vernon zur Marke Chrysalis und Produzent Chris Wright. SSSSSH paarte im August 1969 effizient Blues­klassiker ›Good Morning Little Schoolgirl‹ mit sieben patenten Eigengewächsen von Alvin Lee. Mit Bluegrass (›Year 3.000 Blues‹), Jazz (›Me And My Baby‹), Bluesrock (›Sugar The Road‹) und dem Chart-Hit ›Love Like A Man‹ bot CRICKLEWOOD GREEN 1970 mehr Stilbandbreite. Das ähnlich gehaltene WATT legte Ende des Jahres qualitativ nicht ganz gleichwertig nach. Eine wüste Version von Chuck Berrys ›Sweet Little Sixteen‹ stammte vom Isle Of Wight Festival 1970, als Auskopplung diente ›I'm Coming On‹.
Ganz wunderbar gelang 1971 A SPACE IN TIME mit hypnotischem Riffrock (›One Of These Days‹), ohrwurmiger Akustik­ballade (›I'd Love To Change The World‹), deftigem Country (›Once There Was A Time‹) und handfestem Fifties-Rock (›Baby Won't You Let Me Rock'n'Roll You‹). Im gewohnten Stilumfeld mit Erstklassigem wie ›You Give Me Loving‹, ›Choo Choo Mama‹ und rasantem Titelsong leistete ROCK & ROLL MUSIC TO THE WORLD 1972 abermals souverän Überzeugungsarbeit. Zum gleichen Zeitpunkt entstanden auch fünf bis dato unveröffentlichte Songs namens THE CAP FERRAT SESSIONS. Im veränderten Zeitgeist schon recht anachronistisch wirkte 1974 das grundsolide PO­­SITIVE VIBRATIONS.
9/10
Ten Years After
1967–1974
CHRYSALIS/WARNER