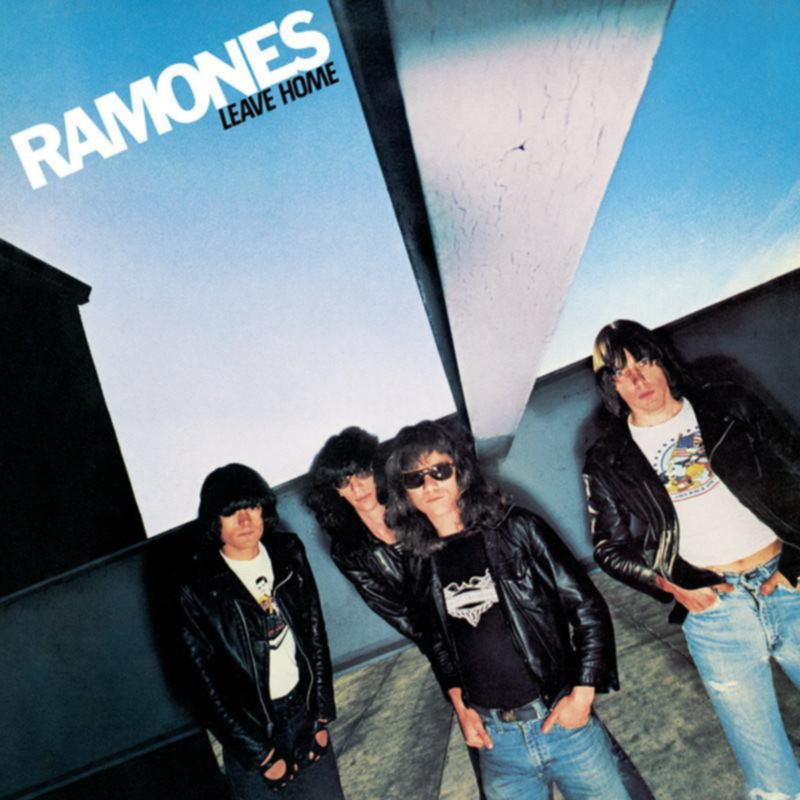 Now I wanna be a good boy: Albumklassiker Nummer zwei als Jubiläums-Luxuspaket.
Wie erklärte doch einmal Gitarrist Johnny Ramone das knappe Konzept seines New Yorker Quartetts: "We couldn't really sing songs about cars and girls, 'cause we had no cars and girlfriends." Auch beim Zweitling LEAVE HOME, er­­schienen im Januar 1977, dürften Autos und Mäd­chen Mangelware gewesen sein. Dafür geriet das an sich schon harsche Klangbild noch deftiger, zurechtgeschliffen durch unzählige Auftritte auf pausenlosen Tourneen. Optimal eingefangen vom Produzen­ten­team Tony Bongiovi (der Onkel von Jon!) und Schlagzeuger Tommy Ramone mittels des einen oder anderen Gitarren-Overdubs.
Die nach wie vor durch Turbotempo und Stakkato angetriebene Comicwelt der mit Sänger Joey Ramone und Bassist Dee Dee Ramone komplettierten Jeans-Leder­jacken-Moptop-Truppe wurde von hinterlistigen Serienkillern (›You're Gonna Kill That Girl‹) bevölkert, glorifizierte Elektroschocks (›Gimme, Gimme Shock Treatment‹) und ließ Teenie-taugliche Freizeitbeschäftigungen (›Suzy Is A Headbanger‹) hochleben. Als obligatorische Cover-Version fungierte Joe Jones' putziger 60er-Surfhit ›California Sun‹. Ein Zeichen der Reue wie ›Now I Wanna Be A Good Boy‹ dürfte rein rhetorischer Natur gewesen sein.
In der 40TH ANNIVERSARY DELUXE EDITI­ON (LIMITED NUM­BER­ED) versammeln sich drei CDs plus die ins Original-Artwork verpackte, mit Ausklappcover und Buch ausgestattete Vinylplatte: Disc 1 enthält sowohl den remasterten Original-Mix als auch den 40th Anniversary Mix von Ton­ingenieur Ed Stasium. Auf CD Nummer gibt's schließlich 33 Archivtracks, darunter Rough Mixes, Singles-A- und B-Seiten (›Sheena Is A Punk Rocker‹, ›I Don't Care‹), den UK-Albumtrack ›Babysitter‹, Instrumental-Versionen sowie diverse weitere Mixe. Ein kompletter Livemitschnitt aus dem CBGB's mit 19 Songs vom Frühjahr 1977 rundet das Jubiläumspaket ab.
9/10
Ramones
LEAVE HOME 40TH ANNIVERSARY DELUXE EDITION (LIMITED NUMBERED)
RHINO RECORDS/WARNER