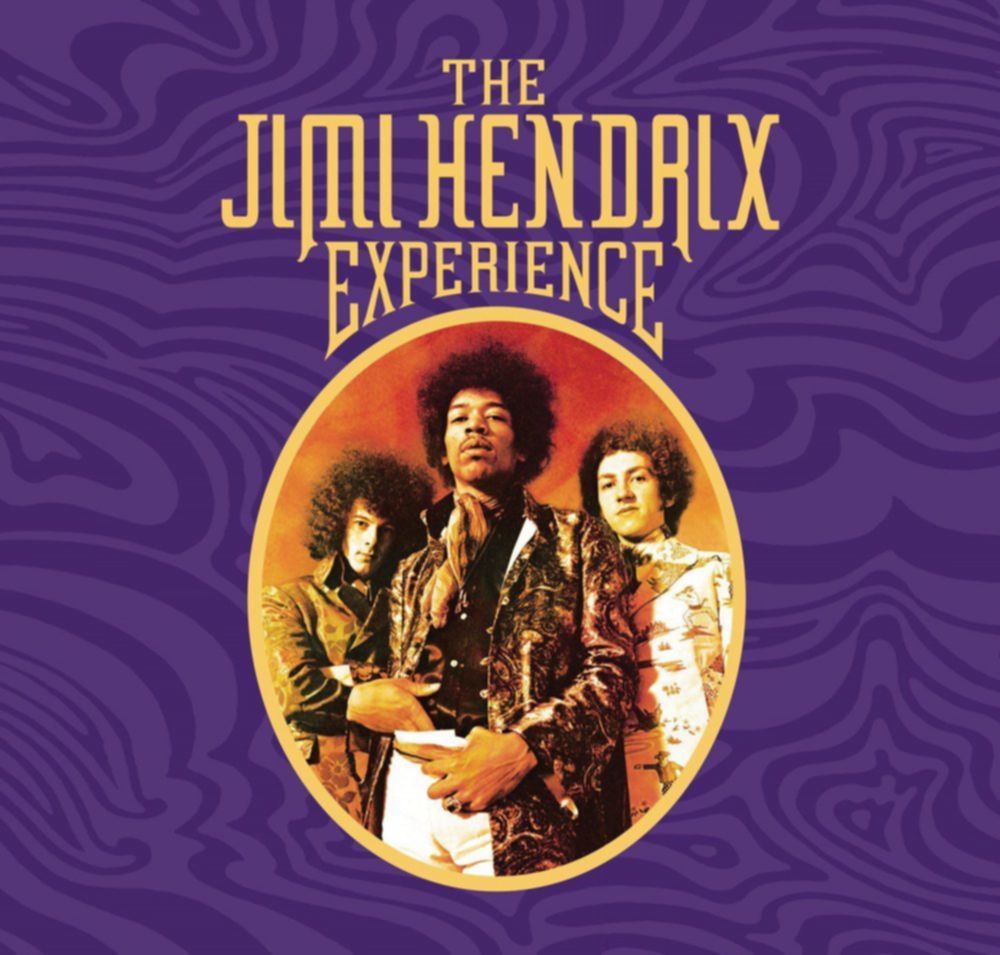 Vinyl-Archivbox in lila Samt mit 56 raren Tracks auf acht LPs.
Seit seinem Tod in London am 18. September 1970 im Alter von 27 Jahren erschienen mehr Alben von Jimi Hendrix als zu seinen Leb­zeiten. Auch das erstmals 2000 veröffentlichte, noch einmal 2013 aufgelegte CD-Box-Set THE JIMI HENDRIX EXPERIENCE wertete reichlich gefüllte Archive auch jenseits der Urbesetzung mit Bassist Noel Redding und Schlagzeuger Mitch Mitchell aus: Unter den 56 Tracks der Jahre 1966 bis 1970 finden sich Outtakes, Alternativfassungen und Konzert­mitschnitte: In noch psychedelischeren Alter­nativ-Versionen tummeln sich die frühen 45iger ›Hey Joe‹, ›Purple Haze‹ und ›Foxey Lady‹.
Um einiges exaltierter als die Originale sind auch ›Third Stone From The Sun‹ und › If Six Was Nine‹, beides Schlüsseltracks der 67er-Alben ARE YOU EXPERIENCED? und AXIS: BOLD AS LOVE. Ein atypischer Ragtime namens ›Taking Care Of No Business‹ lässt sich ebenso verorten wie der mit Hardrock-Blues befeuerte Funk von ›Spanish Castle Magic‹, ›Gypsy Eyes‹ und ›Message To Love‹ – zwei Jahrzehnte später zeig­ten sich Fishbone, Living Colour, Faith No More und die Red Hot Chili Peppers davon ebenso inspiriert wie von jenen Tracks, die Hendrix nach ELECTRIC LADYLAND (1968) als Teil eines zweiten Doppelalbums namens THE FIRST RAYS OF THE NEW RISING SUN Ende 1970 auf den Markt werfen wollte: ›Freedom‹, ›Ezy Ryder‹, ›Earth Blues‹, ›Astro Man‹, ›Night Bird Flying‹ und ›Room Full Of Mirrors‹ landeten kurz nach dem Ableben von Hendrix auf diversen Cash-In-Alben.
Als Anspieltipps bei den Live-Impres­sionen seien ›Rock Me Baby‹ und ›Like A Rolling Stone‹ vom Monterey Pop Festival im Juni 1967, ›Little Wing‹ und ›Voodoo Chile (Slight Return)‹ vom Februar 1969 in der Londoner Royal Albert Hall sowie ›All Along The Watchtower‹ und ›In From The Storm‹ vom Isle Of Wight Festival im August 1970 empfohlen.
10/10
Jimi Hendrix Experience
THE JIMI HENDRIX EXPERIENCE
COLUMBIA/SONY