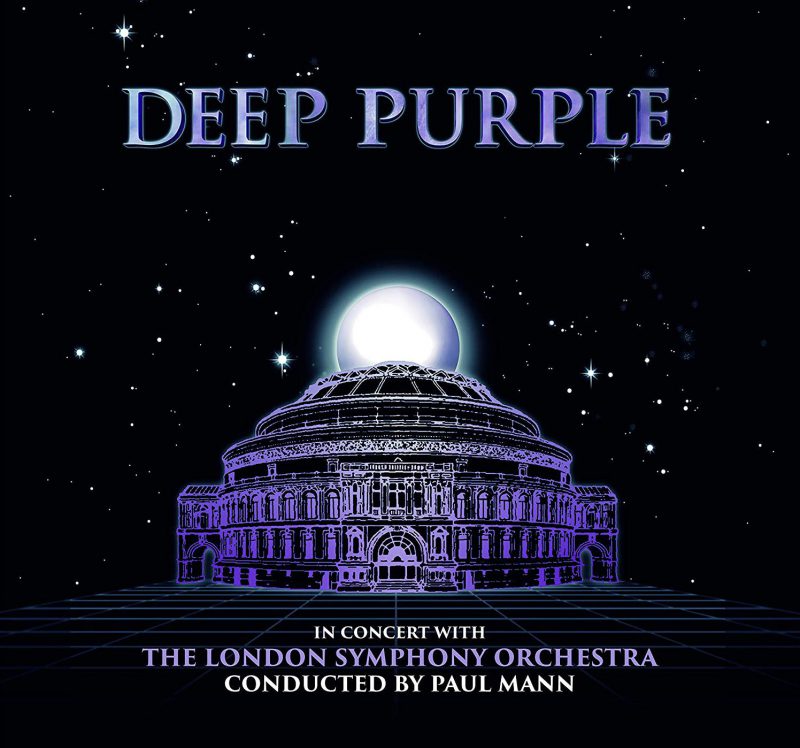 Zum 50. respektive 30. Jubiläum: CONCERTO FOR GROUP AND ORCHESTRA revisited.
Bevor der Britenfünfer mit dem vierten Studiowerk DEEP PURPLE IN ROCK den seinerzeit harten Pro­gressiv-Zeitgeist von 1970 be­­schwor, legte Keyboarder Jon Lord mit seiner dreiteiligen Klassik-Suite von rund einer Stunde Länge ein ganz gewaltiges Ei: CON­­CERTO FOR GROUP AND ORCHESTRA, aufgezeichnet am 24. September 1969 vor TV-Kameras der BBC in der Royal Albert Hall, vereinte die na­­gelneue Mark-II-Besetzung mit dem Royal Phil­harmonic Orchestra unter dem Dirigenten Mal­colm Arnold.
30 Jahre später stattete das seit 1984 reformierte und nach Ritchie Blackmores Abgang mit US-Gitarrist Steve Morse komplettierte Mark-II-Line-up der runden Konzertarena am 25. und 26. September erneut einen Besuch ab. Diesmal musste das London Symphony Or­­chestra unter der Leitung von Paul Mann sowie mit Gästen wie Sam Brown, Ronnie James Dio, Miller Anderson und Eddie Hardin herhalten, um zum runden Jubiläum aufzuspielen. Als nicht ge­­rade kleines Problem erwies sich, dass die Origi­nalpartitur von Lords CONCERTO FOR GROUP AND ORCHESTRA abhanden gekommen war. Mithilfe von Marco de Goeij, einem Purple-Fan, Musikologen und Komponisten, gelang jedoch die Wiederherstellung dank wochenlanger Tüftel­arbeit.
LIVE AT THE ROYAL ALBERT HALL vereint auf fünf LPs das opulente Kammerwerk im Mittel­teil sowie zusätzlichem Rahmenprogramm drumherum: Jon Lords jüngster Klassik-Erguss PIC­TURED WITHIN machte den Auftakt, gefolgt von Auszügen aus Roger Glovers THE BUTTERFLY BALL AND THE GRASSHOPPER'S FEAST, jeweils einem Song aus Glovers & Gillans ACCIDENTALLY ON PURPOSE und Gillans DREAMCATCHER so­­wie Dixie Dregs' ›What If‹ von der Steve Morse Band. Deep Purple hauten mit eher rarem wie ›Wring That Neck‹, ›Pictures Of Home‹, ›Ted The Mechanic‹, ›Watching The Sky‹, ›Sometimes I Feel Like Screaming‹ sowie, unvermeidlich, ›Smo­ke On The Water‹ auf den Putz.
7/10
Deep Purple
LIVE AT THE ROYAL ALBERT HALL
EARMUSIC CLASSICS/EDEL