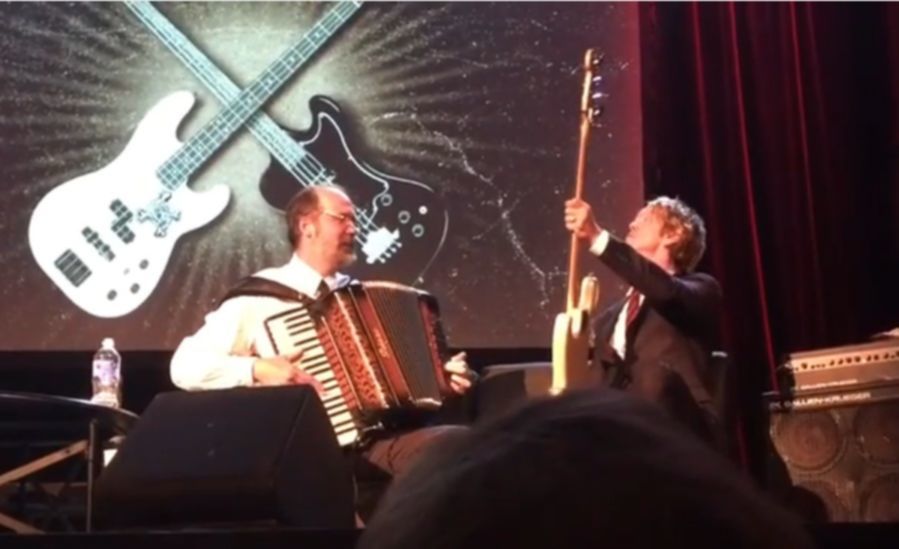 Seht hier was passiert, wenn die Bassisten der beiden größten Bands der 90er zu Bass und Akkordeon greifen!
Im Rahmen der Präsentation seines neuen Buches "How To Be A Man (and other illusions)" ließ sich Ex-Guns N' Roses-Bassist Duff McKagan in Seattle von Nirvana-Mann Krist Novoselić zu einer spontanen Akkordeon-Version des GN'R-Mega-Hits ›Sweet Child O' Mine‹ hinreißen.
Nachdem Duff es mit seinem ersten Buch "It's So Easy (and other lies)" auf die Bestseller-Listen geschafft hat, könnt ihr jetzt und hier einen Ausschnitt aus seinem zweiten Werk lesen.
Seht hier McKagans und Novoselićs uneitelen Jam inklusive "Slash-Solo" auf dem Akkordeon: