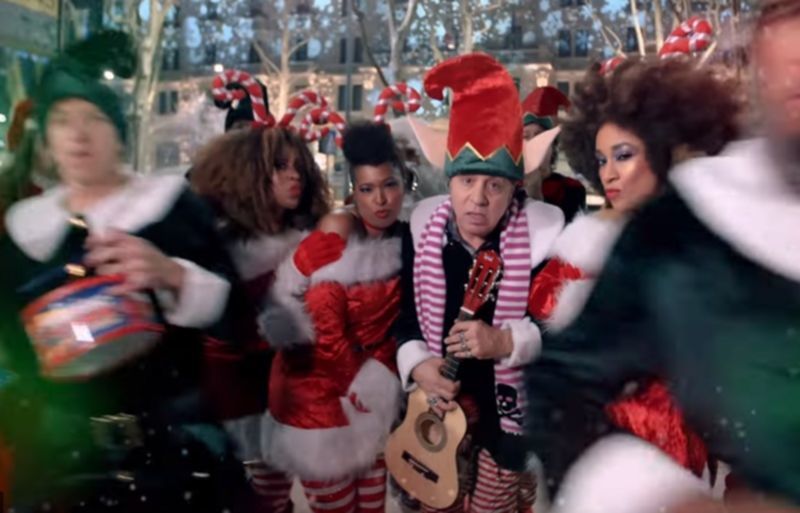 Little Steven covert ›Merry Christmas (I Don't Want To Fight Tonight)‹ von den Ramones und liefert damit wohl eines der wenigen erfreulichen Weihnachtslieder.
In der Weihnachtszeit möchten sich ja viele Musiker nochmal ganz besonders (be-)sinnlich zeigen. Da kann es dann schon einmal passieren, dass beispielsweise ein Billy Idol seltsam jovial grinsend vor einem geschmückten Tannenbaum in ein animiertes Schneegestöber hineinträllert…
Wenn es aber 2017 einen angenehmen Weihnachtssong geben sollte, dann stammt er von Little Steven. Der nämlich hat zusammen mit seinen Disciples Of Soul pünktlich vor Heiligabend das Video zum Cover von ›Merry Christmas (I Don't Want To Fight Tonight)‹ veröffentlicht. Das Original stammt von den Ramones.
Zu sehen ist ein Steven Van Zandt in lustiger Elfen-Garderobe am Strand, wie er gemeinsam mit seiner in Rentier- und Nikolauskostüme gewandeten Band fröhlich in die Kamera lacht, trötet und singt.
Hier Little Stevens Weihnachts-Clip sehen: