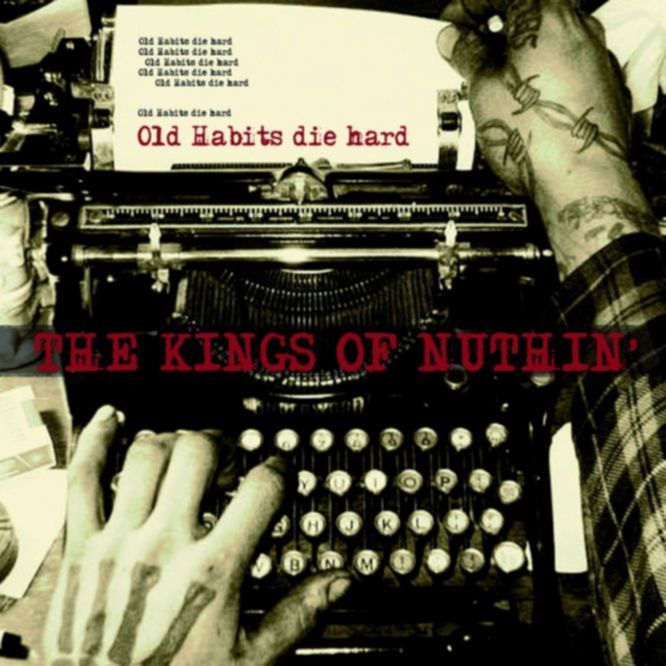 Soundtrack für ein Halleluja.
OLD HABITS DIE HARD erinnert an ein imaginäres Wildwest-Treffen zwischen Little Richard, den Blues Brothers, Terence Hill und Bud Spencer. Das Album dient also als Klangkulisse für nur anhand von Schweiß-, Alkohol-, Blut- und Urinflecken rekonstruierbare Nächte: Mit Tor Skoogs dreckiger Stimme, Punk-/Rock'n'Roll-Schnodder, Surf-Gitarren, ausgelassenen Bläsereinsätzen, einem klimpernden Saloon-Klavier sowie s(ch)wingendem Waschbrett- und Kontrabass-Rockabilly zünden Bostons The Kings Of Nuthin' eine Stimmungskanone nach der anderen. Vorwiegend mit festem Tritt aufs Gaspedal, doch auch Ausnahmen wie das melancholische Titelstück und der Pogues-Fahnen schwenkende Klavier-/Streicher-Rausschmeißer ›Congratulations‹ lassen keine Kehle austrocknen.
Gesellige notieren sieben, Einzelhörer fünf Punkte, denn im falschen Sozialrahmen funktionieren die 18 Songs nur so eingeschränkt wie Terence Hill ohne Bud Spencer.