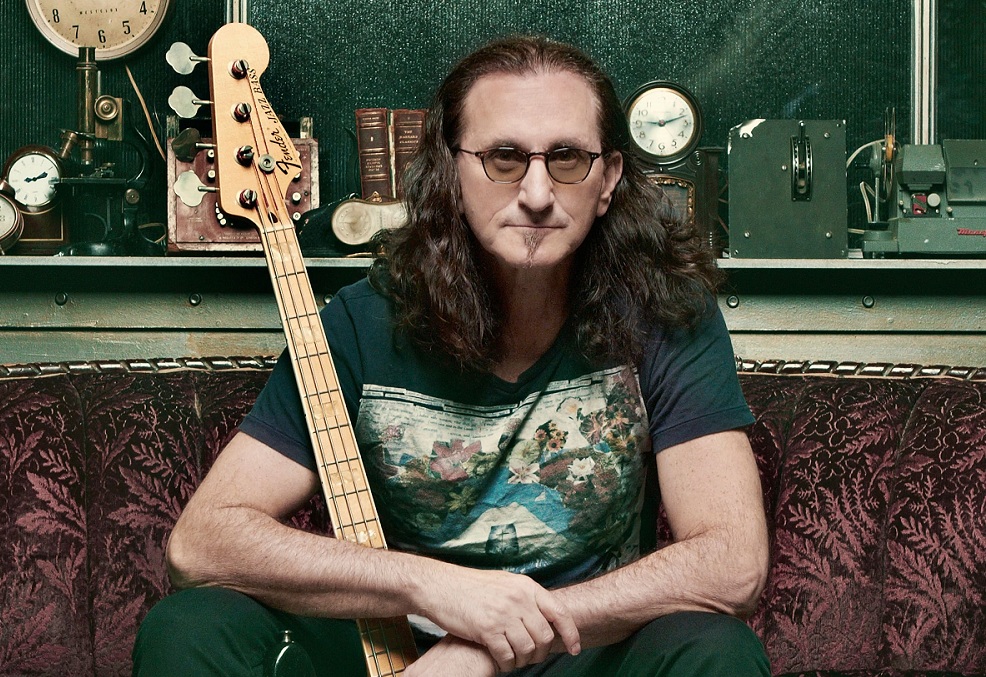 Geddy Lee hat ein neues Buch samt Interviews mit Kollegen wie John Paul Jones, Adam Clayton oder Bill Wyman. Im Juni präsentiert er es bei einer Autogrammstunde.
Geddy Lee kommt nach Hamburg. Allerdings nicht mehr als Sänger und Bassist der kanadischen Prog-Größen Rush, sondern als Buchautor. Am 15. Juni stellt er ab 16 Uhr in der Buchhandlung Sautter + Lackmann "Geddy Lee's Big Beautiful Book Of Bass" vor.
Dann gibt es auch die Möglichkeit, sich sein eigenes Exemplar gleich direkt signieren zu lassen. Das Buch kann ab sofort bei Sautter + Lackmann vorbestellt werden (was eine signierte Ausgabe garantiert) und liegt dann zur Autogrammstunde im Laden bereit.
Zusammen mit Co-Autor Daniel Richler macht Lee seine Leser im "Book Of Bass" mit über 250 Instrumenten aus seiner Basssammlung bekannt. Die Fotos dazu stammen von Richard Sibbald.
Für das Buch hat der Musiker außerdem zahlreiche Kollegen wie John Paul Jones (Led Zeppelin), Adam Clayton (U2), Robert Trujillo (Metallica), Jeff Tweedy (Wilco), Bill Wyman (The Rolling Stones), Les Claypool (Primus) und Bob Daisley (Rainbow) interviewt.
Dazu enthält "Geddy Lee's Big Beautiful Book Of Bass" eine Zeitleiste zur Geschichte des Instruments und ein Vorwort vom Rush-Bandkollegen Alex Lifeson.
15.06. HAMBURG
SAUTTER + LACKMANN
(ADRESSE:  ADMIRALITÄTSTR. 71/72, 20459 HAMBURG)
Beginn: 16 Uhr