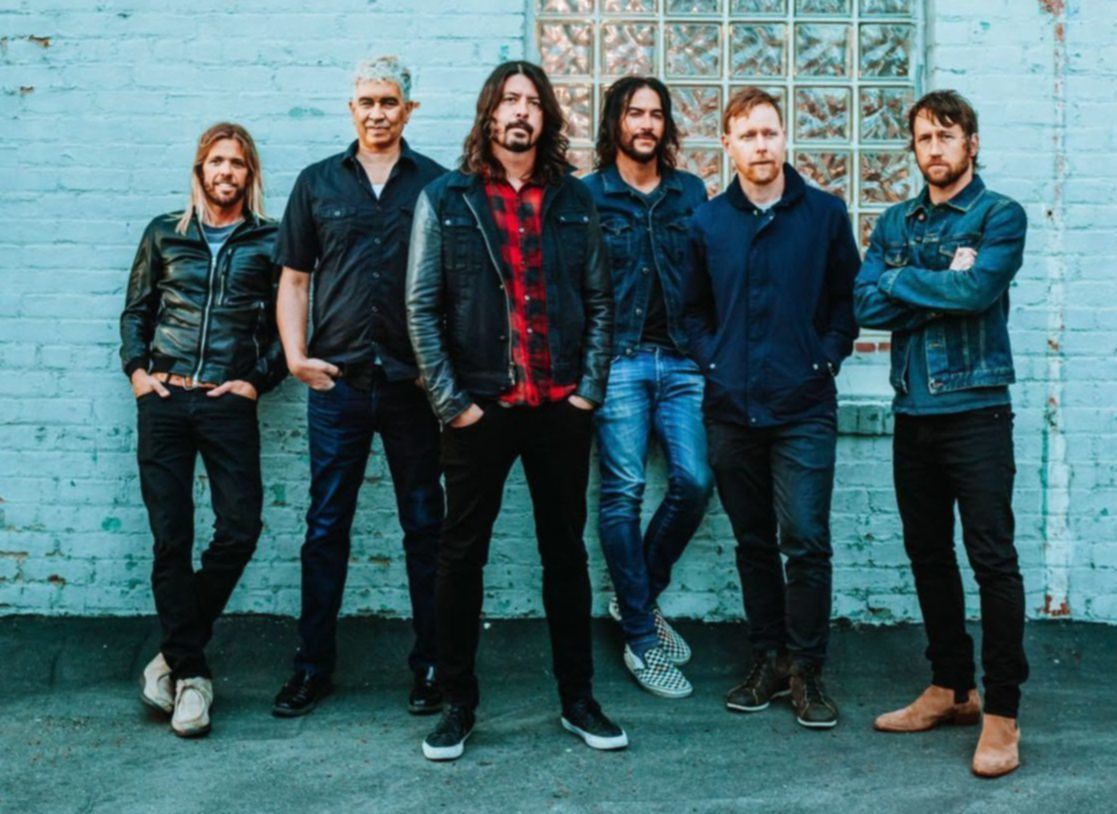 Sieht so aus, als würde das kommende Foo-Fighters-Werk CONCRETE AND GOLD mit ordentlich Star-Power daherkommen. Paul McCartney jedenfalls ist am Schlagzeug zu hören, und ist dabei noch nicht mal der "größte Popstar der Welt".
Paul McCartney ist beim Foo-Fighters-Album CONCRETE AND GOLD mit dabei, das am 15. September erscheint. Das verriet Dave Grohl jetzt gegenüber "ET Canada".
"Paul McCartney spielt die Drums auf einem unserer Songs. Er ist ein echter Kumpel", so Grohl. "Wir kennen ihn schon eine lange Zeit, er ist die wunderbarste Person der Welt und ein großartiger Typ."
McCartney habe den Song vor den Aufnahmen nicht gekannt, sagt Foo-Fighters-Drummer Taylor Hawkins. "Er kommt rein, Dave nimmt die Gitarre und spielt ihn ihm kurz vor." Der Beatle habe sich ans Schlagzeug gesetzt, und in zwei Takes sei die Aufnahme im Kasten gewesen.
Allerdings ist McCartney nicht der "größte Popstar der Welt", von dem Grohl kürzlich konspirativ sprach und der als geheimer Gast auf CONCRETE AND GOLD zu hören sein wird.
Die Songs auf CONCRETE AND GOLD:
1. T-Shirt
2. Run
3. Make It Right
4. The Sky Is A Neighborhood
5. La Dee Da
6. Dirty Water
7. Arrows
8. Happy Ever After (Zero Hour)
9. Sunday Rain
10. The Line
11. Concrete And Gold