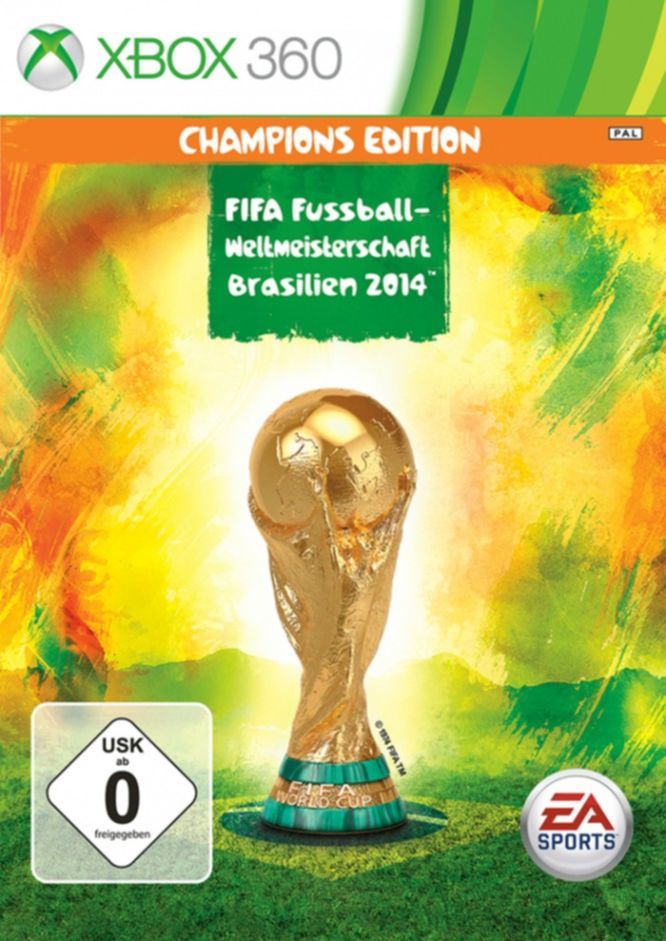 Olé, olé: Fußball-WM im Wohnzimmer.
Für die Versoftung der diesjährigen Fußball-WM hat sich der Hersteller Electronic Arts mächtig ins Zeug gelegt. FIFA FUSSBALL-WELTMEISTERSCHAFT BRASILIEN 2014 profitiert von hundert neuen Animationen und einer überarbeiteten Version des FIFA-14-Gameplays: Unter anderem locken präzisere, da enger geführte Dribblings, genauere Passspiele, eine noch realistischere Ballphysik und neue Trainingsmöglichkeiten unter die Sonne Südamerikas.
Hinzu kommen verschiedene Spielmodi: Neben dem "Road To The FIFA World Cup"-Qualifikations-/Turniermodus führt "Road To Rio de Janeiro" durch zwölf Stadien, dazu feiert die FIFA-Veteranen bekannte Karrierevariante "Captain Your Country" ihre Rückkehr. Historisch Interessierte freuen sich über das Nacherleben von 60 legendären Szenarien der WM-Geschichte, parallel lassen sich mittels Internet-Verbindung in "Geschichte der Endrunde" ab Beginn der Weltmeisterschaft aktuelle Begeg-nungen selbst in die Hand nehmen.
Weitere Modi, eine fernsehreife Präsentation und ein dickes Lizenzpaket mit 203 Original-Mannschaften, knapp 7500 Spielern und 21 Stadien runden das Kicker-Spektakel ab.