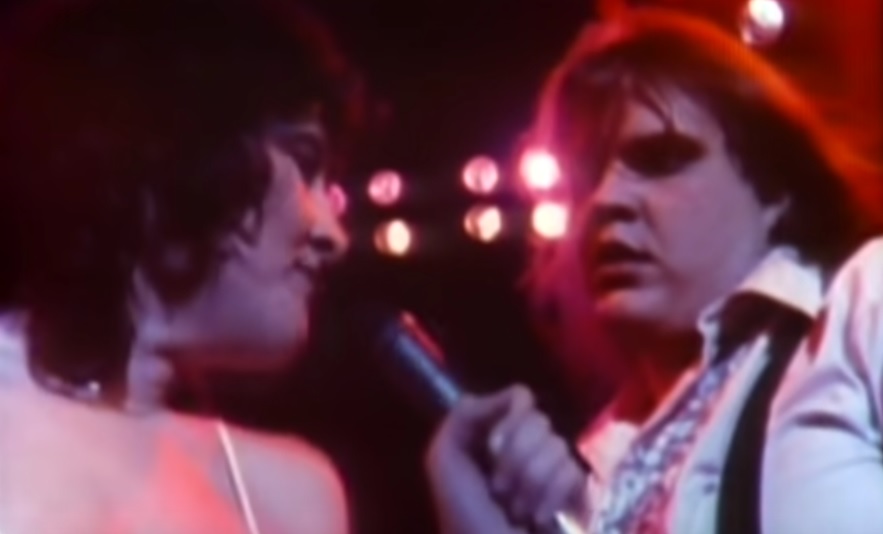 1977 schufen Meat Loaf und Jim Steinmann mit Bat Out Of Hell ein Jahrhundertalbum, das an Bombast nur schwer zu übertreffen war und ist.
In schweren Zeiten wie diesen können ein paar Glanzpunkte in Form von Musikklassikern nicht schaden. Deswegen haben wir uns diese Woche für ein bombastrockiges 'Video der Woche' entschieden.
Der Clip zum über achtminütigen ›Paradise By The Dashboard Light‹ vom Jahrhundertalbum BAT OUT OF HELL von 1977 zeigt Meat Loaf und Karla DeVito – passend zum Text über das erste Mal – beim expressiven, verschwitzen Live-Duett-Geflirte. Eingesungen wurde der Song jedoch von Ellen Foley.