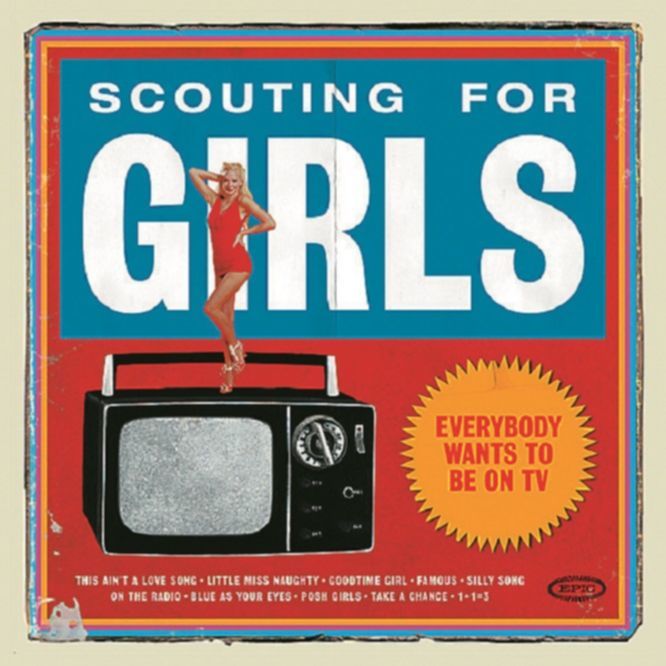 Das Trio weiß nicht, was es will.
Zugegeben: Roy Stride mag ja ein guter Pianist und Sänger sein. Aber es gibt ein paar Dinge, die der Mann an sich und seiner Musik verbessern könnte. Angefangen bei der matschigen Produktion seines zweiten Albums, über den Umgang mit Autotune nebst billigen Synthie-Sounds bis hin zum peinlichen Versuch, gesellschaftskritische Botschaften mit der lyrischen Brechstange zu vermitteln. Etwa über die Sucht der Jugend nach schnellem Ruhm. Oder die Arroganz der heutigen Damenwelt, die sich vor allem für Glitzer, Glamour und Hollywood-Stars interessiert – aber eben nicht mit beiden Beinen im Leben steht.
Wobei Scouting For Girls mit ihrem Zynismus vorsichtig sein sollten. Denn wer so ungeniert bei Coldplay, Keane, The Fray, Take That und sogar The Jam klaut (›Posh Girls‹), sollte vielleicht nicht so große Töne spucken. Zumal Zeilen wie "You were a naughty girl, the best I've ever had" eher zu Mötley Crüe, Poison, Skid Row & Co. passen.