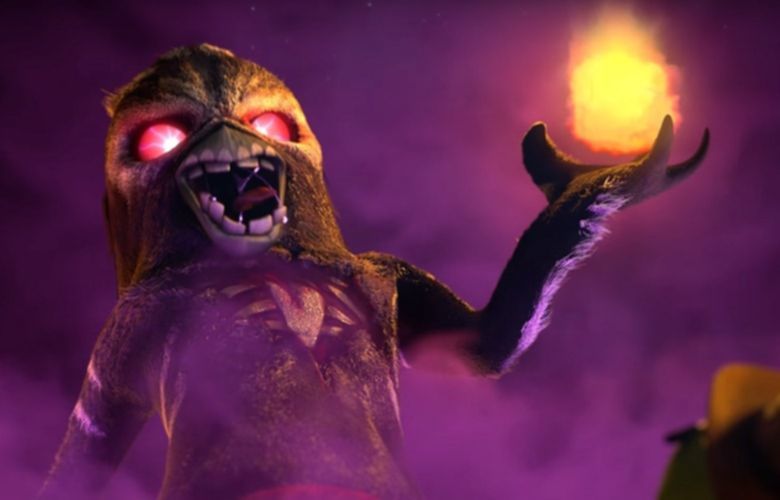 Anpassungsfähig ist Eddie von Iron Maiden ja schon immer gewesen. Wen wundert es da, dass das Maskottchen bald auch durch das beliebte Spiel "Angry Birds" geistern wird.
Eddie kann sich seit jeher perfekt an seine Umgebung anpassen, ganz egal, ob er dabei böse dreinschauend vor Hausmauern und netten Wohnblöcken lungert, dem Teufel die Hölle heiß macht oder durch Ägypten reist.
Fakt ist: Das fiese Maskottchen von Iron Maiden hat schon vielerorts mitgemischt. Warum dann nicht auch mal in einem der beliebtesten Handy- und Computergames?
Das werden sich wohl auch die Maiden-begeisterten Macher von "Angry Birds" gefragt haben, und so integrieren sie vier verschiedene Typen von Eddie alias "Eddie the Bird" nun pünktlich zu Halloween in ihren gefiederten Spielekosmos. Ab morgen gibt's die Gruselversion "Angry Birds Evolution. Tribute to Iron Maiden" zum Downloaden.