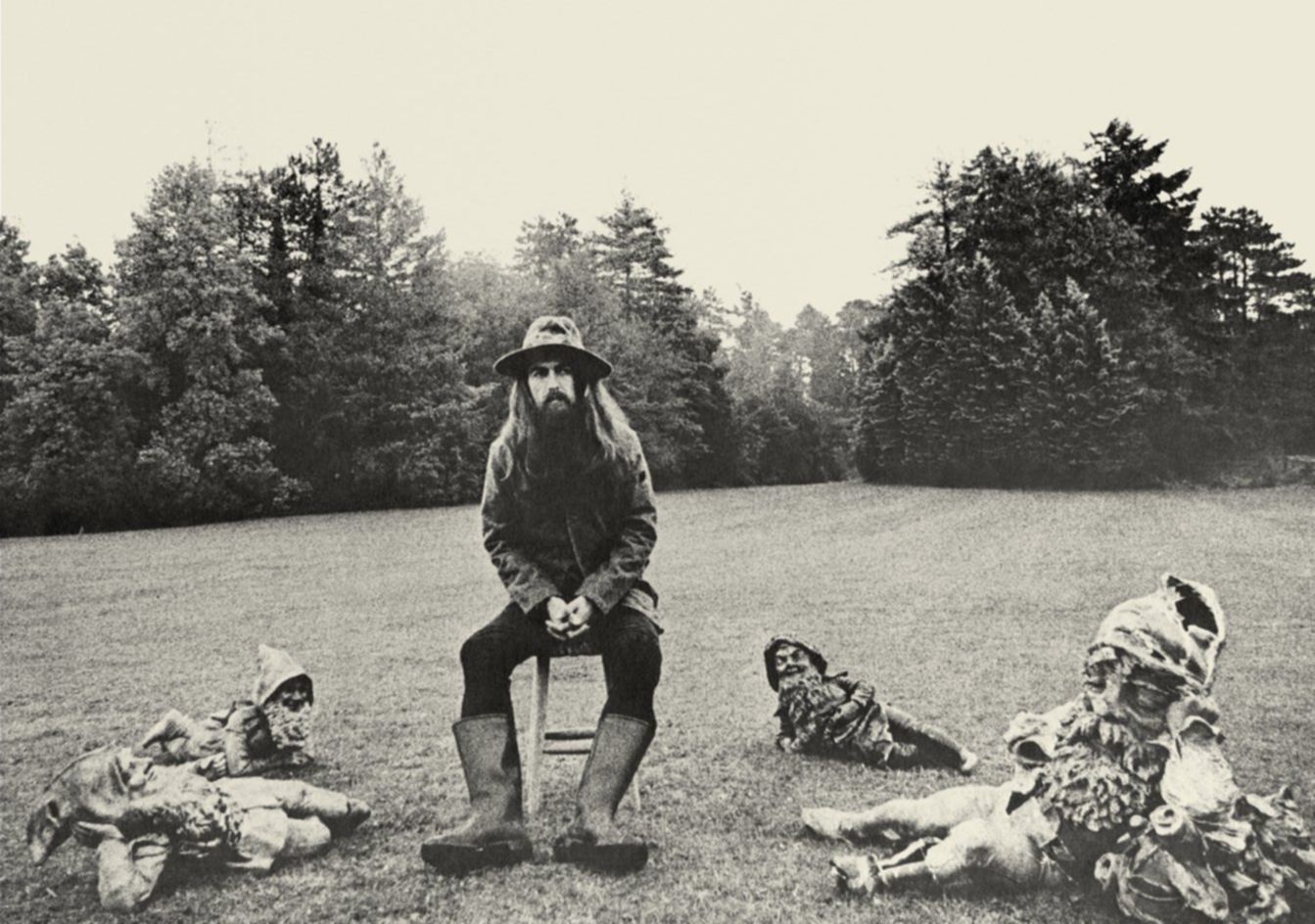 Das Set umfasst alle Soloplatten von George Harrison. Außerdem wird seine Autobiografie im Februar in erweiterter Edition neu aufgelegt werden.
Am 25. Februar würde George Harrison 74 Jahre alt werden. Am Tag davor erscheint mit THE VINYL COLLECTION ein Boxset, das erstmals alle Soloalben Harrisons auf Vinyl versammelt.
Die einzelnen Platten (die auch einzeln erhältlich sein werden) kommen im Original-Artwork daher, das Remastering erfolgte mit Hilfe der Originaltonbänder in den Capitol Studios in Los Angeles.
Neben Harrisons Studioalben finden sich in THE VINYL COLLECTION das Konzertalbum LIVE IN JAPAN (2LP) und die beiden 12"-Singles ›When We Was Fab‹ und ›Got My Mind Set On You‹.
Ebenfalls am 25. Februar wird Harrisons Autobiografie "I Me Mine" von 1980 in einer Neufassung erscheinen. Darin enthalten sind auf insgesamt 632 Seiten zusätzliche Songtexte und Fotografien.
THE VINYL COLLECTION:
Wonderwall Music (1968) | 1 LP
Electronic Sound (1969) | 1 LP
All Things Must Pass (1970) | 3 LP *Limited Edition
Living In The Material World (1973) | 1 LP
Dark Horse (1974) | 1 LP
Extra Texture (1975) | 1 LP
Thirty Three & 1/3 (1976) | 1LP
George Harrison (1979) | 1 LP
Somewhere in England (1981) | 1 LP
Gone Troppo (1982) | 1 LP
Cloud Nine (1987) | 1 LP
Live In Japan (1992) | 2 LP
Brainwashed (2002) | 1 LP