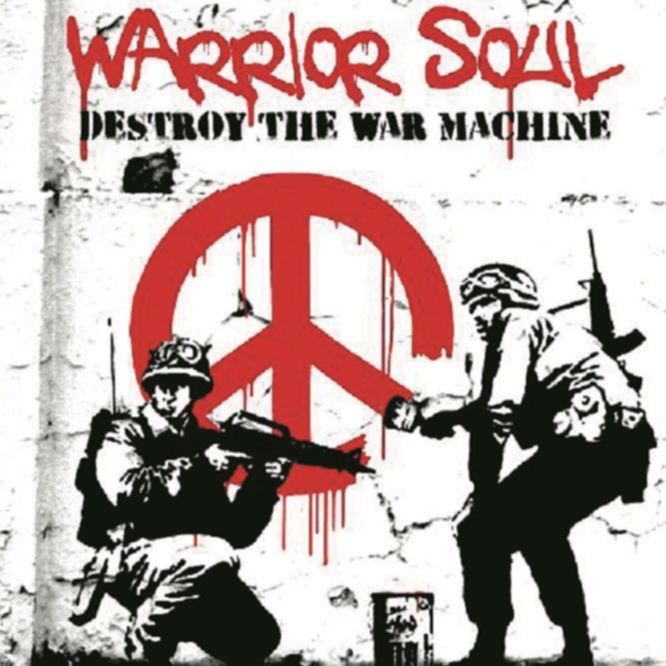 Anti-Kriegs-Kampfgeist für geschundene Rocker-Seelen.
Obwohl er mit Trouble durchaus gut beschäftigt ist, hat Kory Clarke die Zeit gefunden, nach langer Auszeit seine Stammband zu reaktivieren und dabei gleich rundum zu erneuern. Und, Line-up-Wechsel hin oder her: Das neue Album DESTROY THE WAR MACHINE beweist ein weiteres Mal, dass die Truppe schon immer völlig zu Unrecht unterbewertet worden ist.
Kory & Co. mischen Punk, Drogen und Politik und servieren nebenbei noch markigen Mittelfinger-Rock'n'Roll, der sich einen räudigen Dreck um gängige Kommerz-Konventionen schert. Gut so. Denn heutzutage gibt es zwar jede Menge geschniegelte Freizeit-Rebellen, aber nicht mehr allzu viele Vertreter der unangepassten und unangenehmen Schmuddel-Spezies. Daher reiht sich auch die abschließende Iggy Pop-Cover-Version ›Knocking 'Em Down (In The City)‹ perfekt neben den exzellenten, Kampfgeist versprühenden Eigenkompositionen ein. Lediglich die mit insgesamt acht Songs recht kurze Spielzeit bietet ansatzweise Grund zur Klage. Andererseits: Dafür muss man auch keinen Füller beklagen.