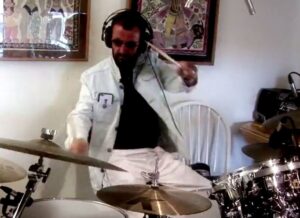 Beatles-Drummer Ringo Starr veröffentlichte zum gestrigen internationalen Tag des Friedens seinen brandneuen Song ›Now The Time Has Come‹. Hört ihn euch hier an!
›Now The Time Has Come‹ ist Teil der großen Social-Media-Kampagne #HugForPeace, die die Menschen dazu aufruft, Gewalt keine Chance zu lassen und sich stattdessen lieber einmal zu umarmen.
Produziert wurde der Song von Bruce Sugar, der auch schon an der Verwirklichung von Ringo Starrs Album POSTCARDS FROM PARADISE (2015) beteiligt war. (Ehemalige) Mitglieder von Ringo Starr & His All-Starr Band wie Richard Page und Colin Hay sind in dem Song ebenso zu hören wie einige Social-Media-Jungstars.
Ringo über den Song: "Ich habe mit 'Peace & Love' an dieser Aufnahme gearbeitet."
Hört hier Ringo Starr mit ›Now The Time Has Come‹: